What Are the Best Cell Phone Plans for Seniors in 2019?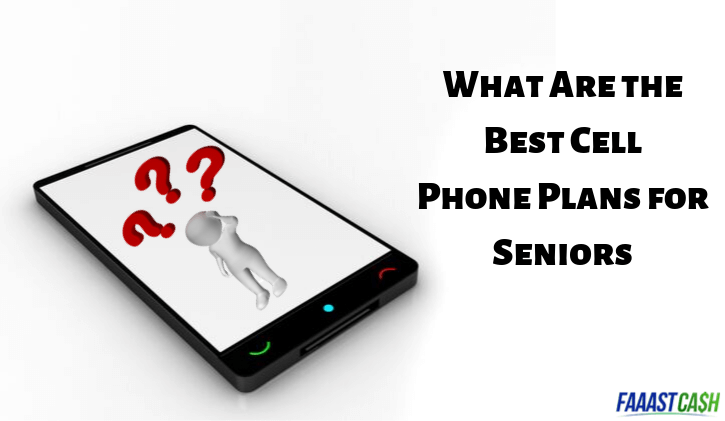 Cell phones are important for seniors to stay connected with their family, friends, doctors, and the outside world. There are plenty of cell phone plans designed for seniors to help them experience the most reliable features at a reasonable cost.
Here are some of the best and budget-friendly cell phone plans for seniors:
1. GreatCall
GreatCall's senior cell phone plan is cost-effective and offers excellent rate plans for calls, text messages, and data. Seniors can choose between flip and smartphone models. Some best features of this plan include:
5-star urgent response and health and safety tips
No long term contracts
24/7 access to a certified doctor or nurse
2. Sprint
Sprint Unlimited 55+ plan is an ideal choice for those who frequently use cell phones. You can buy or lease a new phone or use your existing phone to enjoy these features:
Unlimited calls, data, and texts
A flip model with convenient smartphone features
Two lines can be added on the package
3. T-Mobile
T-Mobile's unlimited 55+ is solely designed for seniors who look for pocket-friendly cell phone plan. This plan works with any phone model. The benefits of this plan are:
No added fees or taxes
Perfect for travelers and couples
Unlimited calls, texts, and data
An hour of text and data available on Gogo-enabled flights
4. Republic Wireless
Republic Wireless provides great service for seniors who want to enjoy unlimited texts and calls, but no data. If needed, they can add data from their phone. Other benefits include:
14-day money-back guarantee
No long term contracts, plans can be activated month-to-month
High-speed 4G data for low cost
5. FreedomPop
FreedomPop offers budget-friendly cell phone plans, including a free package. The free package includes 500 texts, 200 minutes of calls, and 500MB data. If needed, seniors can upgrade to 55+ plan, which includes unlimited calls and texts and 2GB data. Additional benefits include:
Great customer service
Nationwide 4G LTE coverage
The low initial cost for smartphone
6. AT&T
AT&T offers a senior-friendly cell phone plan called senior nation plan, which includes unlimited mobile-to-mobile minutes, 200 anytime minutes, and 500 nights and weekend minutes without long-distance or roaming fees. Its benefits are:
Plans can be selected depending on your requirements
Discounts for AARP members
Prepaid and international plans available
7. Verizon
Verizon offers various senior cell phone plans including "Go Unlimited 55+ plan". Their senior plan includes:
Discounts for first responders and veterans
Unlimited, singe device, and shared plans
A wide range of options available for hotspots, cell phones, and tablets
8. Metro by T-Mobile
Metro offers unlimited texts and calls and 10GB 4G data. This plan includes a few extra features, such as:
Data maximizer for video streaming
Wi-Fi calling
Scam ID to prevent unwanted calls
9. Consumer Cellular
Consumer Cellular offers flexible and easy-to-use senior cell phone plans, which include:
US-based customer service
Change plans anytime with no added fees
All data plans include unlimited texts
10. US Mobile
US mobile offers a wide range of plans and a 30-day trial period to make sure you have chosen the right plan. Its features include:
A guaranteed full refund if you are not satisfied with the plan
Flexible rate plans
US mobile SIM card is required to activate the service
Choose any of these senior cell phone plans for you or your loved ones based on your needs and budget.