When and Why Use Online Payday Loans
Only use a payday loan when you have tried everything else and failed. Easy payday loans are not always easy and can also create a greater financial burden. Be sure you can pay back your loan on the terms you agree to with your lender. Millions of Americans use instant payday loans online for emergency reasons such as an urgent auto repair, utility bills that must be paid, medical emergencies, and so on.
Never get an online payday loan for normal expenses!
How to Get Quick Cash with Instant Payday Loans
Applying for online payday loans from your smartphone is easy, fast, and secure. And it only takes 1-3 minutes. Your request will be answered in as little as 10-15 seconds but no more than 3 minutes.
If you are accepted and agree to the terms your lender provides you; you can have the cash in your bank account in as little as 1 business day. No holidays or weekend deposits when banks are closed.
What Are the Benefits of Applying Through FaaastCash?
There are many benefits to working with FaaastCash. Our long history proves we are no newcomer or bad service (there are plenty out there). We have been in business for almost 10 years so you can trust we know what we are doing.
As we are an online referral service, you don't have to drive to find a storefront, and our large array of lenders increases your odds of approval. Simply put, you have a better chance of having cash in your account in 1 business day.
When you use FaaastCash, our name implies exactly what you get. A fast and easy loan request process that is also very secure. We use the latest encryption technologies and keep them up-to-date.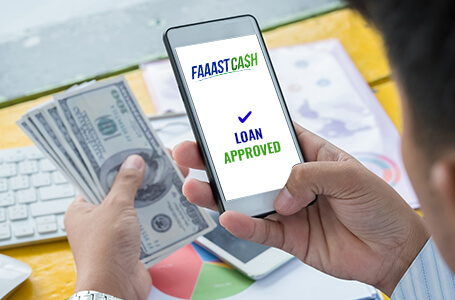 Our lenders are licensed, but we are not a lender. We are a referral service to over 100+ lenders. This means your chances for loan approval are increased as we will do our best to find a lender that wants to lend to you. Over 80% of visitors to FaaastCash that request a loan are matched to a lender.