1 Hour Loans - No Traditional Hard Credit Checks. Get Instant Decision
Cash Advance USA in One Hour - Fast Cash Delivery. Approved in Seconds. Get Cash Today
Fastest Possible Cash Delivery
Low Credit Score, Not a Problem
No Fax 1 Hour Payday Loans – Quick Payday Loans Online. Fast and Simple Online, No Faxing!
One Hour Payday Loans Bad Credit – Instant Decision
1-hour payday loans are short-term loans that are available for a financial emergency when you need money fast. This short-term loan is usually for two weeks and should be repaid on your next paycheck. Therefore, it is recommended not to use these loans to pay off your outstanding debts, but rather for unexpected expenses, such as medical bills or car repairs.
In the real world, there is no such thing as a 1-hour payday loan. Why? Because no one can process a request and fund it in that amount of time. However, the good news is that after completing a loan request, if you are approved, you can get cash in your bank account in just 1 business day. On weekdays that means the next day, e.g. if you request your one-hour payday loan on a Tuesday, you get the cash in your account on Wednesday (if you are approved).
What are 1-Hour Payday Loans?
As mentioned above, 1-hour payday loans do not really exist. Even if you go into a storefront and are approved, you will not get your cash until the next day. All lenders need to review your request and verify the information before they can fund your loan request. Most people apply online because it is so much easier. FaaastCash, for example, is a referral source that connects those requesting loans to over 100+ lenders ready to loan money. So, it is easier, faster, and a very secure way to request emergency money.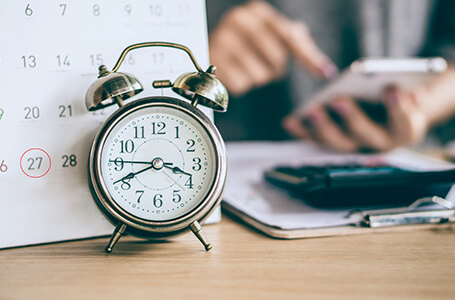 When a 1-Hour Payday Loan Makes Sense
When you apply for a 1-hour payday loan you are just applying for a regular online payday loan. All payday loans are meant to be emergency loans for difficult situations. For example, your car broke down and you need to have it fixed now because it is your only way to your job, but you don't have enough cash to do it today.
Is There Such a Thing As a 1 Hour Payday Loan with No Hard Credit Check?
Well, except for the 1 hour part there is such a thing. Many payday lenders never check your actual credit through one of the credit bureaus. Instead, they use sophisticated databases to rapidly check your ability to repay your loan – this is the most important criteria for an online payday loan. So, 1 hour no hard credit check payday loans are common. Lenders already know that most applicants do not have good credit. What is important is your ability to repay the loan and that means you should have a steady job that you have been in for some time.
Why Payday Loans from FaaastCash Instead of a Direct Lender
You can get a loan from a direct lender but you are only asking for a loan from that lender. What if they reject your request? Now you must find another one and go through the whole process again, and again. This is time-consuming and if you go storefront to the storefront you waste time and a lot of gas money. Who needs that when you can pick up your smartphone and apply quickly (usually in 1-3 minutes) and get an answer in 1 to 2 minutes. And, your request will be seen by over 100 lenders, not one.
Reference: