It is simple. When you apply for an online loan, you are making the same kind of request you would make to a bank or a credit card company. The world has moved to the Internet. Bills are paid online, banking is done online, business is done online, and more than 50% of common items are bought online. Many loans are now being done online. This trend is going to continue.
What Are the Benefits of Online Loans?
There are real advantages to getting online loans.
You don't waste time and gas money
It is very convenient
It is very secure
It is very easy and fast to apply
Your odds of approval through referral sources like Faaastcash.com are much higher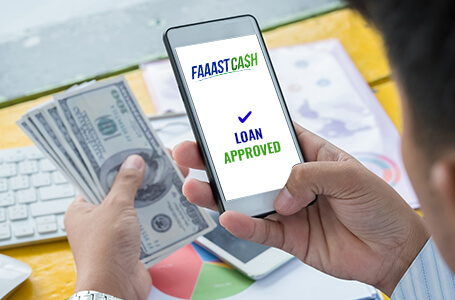 You can complete the online loan application process in a few minutes on a coffee break. Where else can you complete a loan request that is fast and easy? This gives you extra time to read and understand all about your potential loan.
When you apply for an online loan, you are anonymous. Any personal information is only seen by those reviewing your application, and all the information is encrypted for your safety.
Related Reading:
What Can I Expect from an Online Loan Service?
Most people want a process that is not only secure but also fast and convenient. Guess what? That is exactly what you get with online loans. Often people have concerns because they have bad credit. Good news, online loans for bad credit are offered by most online payday lenders.
Many people qualify even with bad credit. And, you know most credit card companies won't talk to you when you have bad credit.
Are Online Loans with No Credit Checks Possible?
This can be a tricky subject. There is a lot of false information out there. You can get an online loan with no credit check as most online lenders are using database systems rather than a direct credit check. However, this may not always be the case. Ask your lender before you accept a loan offer.
Online loans for bad credit are asked about even more than credit check questions. Although your credit history can be a factor, many times having a steady job and a better recent payment history are all it takes to get an online loan for bad credit.
How Do Online Loans Compare to Traditional Loans?
Online loans are simpler, faster, and you have more lenders competing for your business. And, getting online loans even with bad credit is possible. Who wants to search, then drive to apply at one location when you can go online from your smartphone and apply to over 100 lenders?
What Are the Requirements for Applying for an Online Loan?
The minimum requirements vary but here are some good guidelines:
Be in your current job for at least 90 days
Be 18 years of age or older and a permanent resident or citizen of the United States
Have a take-home salary of at least $1000/month after taxes
Have a current home (cell phone is acceptable) and work phone number and valid email address
Generally, active military cannot get a payday loan
Some states limit or do not allow payday or cash advance loans, so check your state regulations if you are not sure (online state websites)
What Can You Use an Online Loan for?
Anything you want! However, be careful. Online payday loans are not intended to be anything more than emergency funds. The fees are high and due on your next paycheck, so going on a shopping spree would be unwise. Then, you have more fees and penalties, and you are digging a big hole that is hard to get out of. Use online loans only for emergencies.
How Do You Apply for an Online Loan from Faaastcash?
Easy, just go to the website and click on 'Apply Now' and fill out the 1-page form. You will get an answer within 1-3 minutes or sooner after completing the application.