Fast Loans for Everyone Even with Bad Credit!
Fast cash loans are loans that help you get cash quickly. The main idea that stands behind is to give you fast access to a small amount of money on a short term. Fast loans online are perfect for a sudden emergency and expenses, that affect the day to day life.
What Is a Fast Cash Loan?
A fast cash loan gives you immediate access to the cash you need when you need it the most. This loan has a shorter term than a traditional bank loan. You can receive funds into your account within one business day. Unlike traditional bank loans, you do not need to wait for several weeks for your loan to be processed. Instead, it only takes a few minutes, and you can apply right from your smartphone.
Why Would I Use a Fast Cash Loan?
You can use fast cash loans online to solve your financial emergencies such as an unexpected medical bill or car repair. In addition, you can use this loan in situations when you need money fast. You can use this loan for all your short-term needs.
How Fast Can I Receive Cash from My Loan?
Once your online loan request (you can easily apply, even with your mobile phone) is approved, you can receive funds as soon as the next business day. We understand you need immediate cash. At Faaast Cash, we make an effort to process your quick cash loans as soon as possible and make sure to provide you access to the funds within the next business day. You will enjoy our quick, friendly and easy referral service.
Requirements may vary based on the type of loan you apply for. However, you must:
Meet state minimum age requirements (generally 18 years of age)
Have a steady source of income
Have an open and active checking account
Check with your local state government for other requirements or restrictions for payday loans.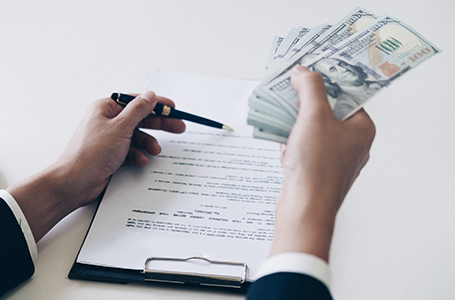 Is It Possible to Get Fast Cash Loans with Bad Credit?
Yes! This is a shorter term loan, and everyone who meets the basic requirements can apply for this loan.
Facts about Fast Payday Loans
You need to know some important facts about fast cash payday loans before applying. You should know whether you will be able to pay back the loan on time. With a fast cash payday loan, the lender will generally agree to lend you a specific amount of money for a defined period of time, often two to four weeks. Within the time set by your lender, you need to pay back the loan amount. Otherwise, you will be subject to more fees and/or penalties.
The key benefit of this loan is that you can receive funds quickly. Whenever you need immediate cash, you can apply for this loan and get funds into your account the next business day if you agree to the terms of the loan. There is no obligation to accept a loan offer.
A fast payday loan can be a good solution for unexpected bills, unexpected medical emergencies and other emergency money situations.
This is a great loan option to consider if you need immediate cash. You can apply for this loan online and get the money deposited directly into your checking account.
Everyone over 18 with a bank account, regular job, and valid ID can apply for this loan. If approved, your lender will transfer the amount that was approved into your account once.
However, remember that fast payday loans are expensive. High-priced interest rates or fees and the repayment time can leave a hole in your pocket, so only use them for emergencies or unexpected shortfalls.
Note: Fast loans should be taken only to help you get out of a bad situation. So, if it can help you pay for car repairs, urgent bills it´s justified to take it. Be sure to think twice before taking payday loans, so you won´t regret the decision later.