Cash Advance Loans: What Are They and How Do They Work?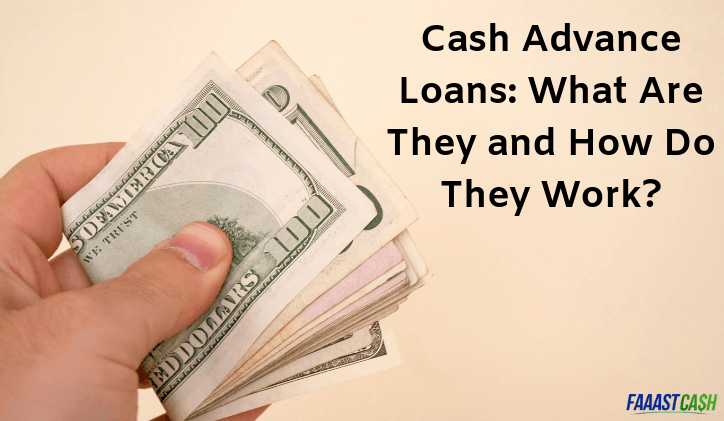 A cash advance loan provides immediate access to cash when you need it for a financial emergency. It is a short-term loan that comes with a high-interest rate. After your loan request is processed and approved, the lender will transfer the funds into your checking account.
How Does Cash Advance Work?
The process of requesting for cash advance loans online is easy and straightforward. You just need to complete the online loan request form with the necessary details. Once your online loan request is approved, you can receive funds directly into your checking account the next business day.
What Are Some Things That Cash Advance Loans Can Be Used for?
You can use cash advance loans to solve your financial emergencies such as an unexpected medical bill or home and car repair. Also, you can use this loan to pay your electricity bill, rent, and other routine expenses, and consolidate all your debts into one single payment.
What Do You Need for a Cash Advance?
To qualify for a cash advance, you must:
Have a steady source of income
Have an open and active checking account
Be a resident of the U.S.
Be 18 years of age
Be able to make repayments on time
How Can I Get a Quick Cash Advance?
The cash advance loans are processed faster online, even with bad credit. They do not require any credit check or collateral. If you can meet the basic requirements and prove your source of income, you can quickly get a cash advance from the lender.
Can I Get a Cash Advance Without a Check?
Yes! Once you are qualified for the loan, the lender will transfer the funds into your checking account online.
What Are Some Tips on Using Cash Advance Loans with Responsibility?
Consider these tips for being responsible with cash advance loans:
• Do Not Borrow More Than You Require
You should not borrow funds more than you require. If you borrow more, you need to pay back more. You might get trapped in a debt cycle if you cannot repay the loan on time.
• Timely Repayments
You can repay the cash advance loans in either a lump sum or regular installments. However, the repayment should be made on or before the due date. Failing to make payments on time will result in penalties and affect your credit score.
• Use Cash Advance Loans Wisely
You should consider requesting a cash advance loan only when you need funds for an emergency expense. Cash advance loans are not meant for unnecessary expenses.
Need a cash advance now? Click here to get started!