Common Myths vs. Actual Truths About Payday Loans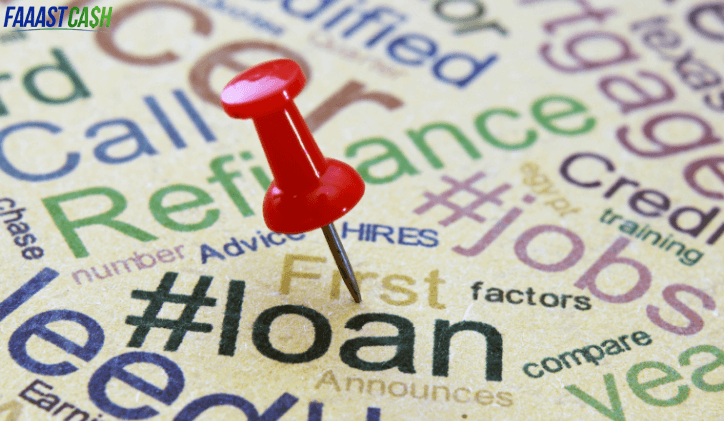 There is a lot of misinformation and myths about payday loans that circulate on the web. Let's review some of them and deal with some facts that many people do not disclose while discussing payday loans
What is a Payday Loan?
Payday loans are just small-dollar loans that typically range between $100-$500. They are very short term loans that are usually paid back on a person's next pay date or within one month from the start of the loan. This is indisputable because every state in the country, and the federal government, regulate these loans, including the size, rates, and term of the loans. Check your state website to know the specific regulations in your state.

Payday loans are often used for emergencies, for instance, to fulfill the immediate need for cash to meet an unexpected expense.
Defining a Payday Loan
Payday loans are consumer loans that are small in size and very short in duration. They are designed to help credit-starved borrowers get cash until their next paycheck.
Payday loans are often secured with a check from the borrower that is set to be deposited on the borrower's next pay date.
Payday loans are often called very high-interest loans. Critics refer to these loans as having very high APRs (Annual Percentage Rates), but this is inaccurate. Read on to learn more.
How Do These Loans Work?
Payday loans serve millions of Americans who are not served by banks and traditional lenders. This is because they do not have the required credit scores to qualify for these types of institutions. Banks and regular credit lenders only wish to serve low-risk people. Payday lenders are one of the only ways someone with bad credit can get a loan.
Most payday loans work like this:
An individual who needs emergency cash goes online to find a lender like FaaastCash.
The applicant completes a short and secure loan request form.
This information is electronically reviewed by Payday lenders, who then decide whether to lend to the applicant.
The applicant is informed of the decision: 80% of applicants are approved at FaaastCash.
If approved, the borrower is connected directly to the lender, who reviews all the terms and conditions of the loan and any other information that they may need from the borrower.
If the borrower accepts the terms and conditions, the cash loan is deposited directly into their bank account in one business day.
Why Do People Use Payday Loans?
There are many reasons why people may request a payday loan. Here are a few of them.
1. Unexpected Expenses
One of the most common reasons people request payday loans is to meet unexpected expenses, including car repair, medical bills, overdue utility bills, etc.
2. Expected Expenses
These may be as simple as getting groceries for the family and needing an extra $100 or $200 to cover the expense until the next paycheck.
3. To Avoid Paying Excessive Fees
Most people do not realize how banks and utilities charge ridiculous fees. Banks charge you $35 for every NSF check. What if you wrote four small checks for bills and realized you need a couple of hundred dollars to cover those checks? While your bank will charge you $140 for those checks, your utility company will hit you with shutoff charges, late fees, restart fees, new deposits, etc., for missing your payment, which may be around $60. On the other hand, most payday loan fees vary from $15 to $30 per hundred loaned, which is way lower than the amount that will be charged by your bank or utility company.
Common Myths Surrounding Payday Loans
1. Payday loans are harder to get than regular bank loans.
NOT true.
2. Payday loans target people of low-income households and minorities.
NOT true.
The truth is that payday loans are highly regulated loans. Payday loan lenders must be licensed in states they operate in and comply with strict state guidelines to keep borrowers safe. Payday loan lenders have requirements that are beyond what traditional lenders have to do. One example is that payday lenders must verbally disclose loan terms to borrowers so that they can understand what they are agreeing to.
3. Payday lenders are dishonest and hide fees.
NOT true.
Some people will say that payday lenders charge hidden fees. Again, these are highly regulated businesses. They must disclose all fees, both current and future, if the borrower should miss their payment or rollover their loan (not available in most states). Like every lender, online payday loan lenders disclose all fees and go over them verbally with customers who get a payday loan.
4. Payday loan interest rates are too high and exploit the borrower.
NOT true
Are online payday loans expensive? Yes, they can be. They indeed have high APRs, but this is an inaccurate way to consider them. APR measures interest for an entire year, but payday loan customers generally pay off their loans on time. Also, those that are late usually pay off their loan in 2 months or less.
Using APRs for payday loans is like comparing hotel or car rental rates cumulatively for a year instead of a day. If you rent a car for $50 a day (quite common), you would be paying $18,250 per year. However, are you really paying that? Of course not! What if your hotel room costs $185 a night? You are not spending $67,525, are you?
Payday loans are only supposed to be used for short-term purposes and not as long-term financial solutions.
5. Payday loans are impossible to pay back.
NOT true.
Payday loans are much smaller than traditional bank loans, which can range from $1,500 to $50,000 or more, depending on your lender. The traditional loans are usually for one year or more, and that is why they are calculated with APRs. On the other hand, payday loans are much smaller and easier to pay back.
6. Payday loans trap people in debt cycles.
NOT true.
You can read many articles that narrate how payday loan borrowers end up in a horrible debt cycle because of payday loans. However, this is not true. Even if a person defaults on their loan, most lenders will send them to collections but have no other recourse. A few may try to recover some of their losses in small claims court if they are a local storefront lender. However, criminal charges can never be filed for non-payment.
The fees are higher for payday loans because of the higher risk the lender accepts and the higher default rate of the loans.
7. Good credit is required to get a payday loan.
NOT true.
The truth is actually the opposite. Payday lenders seek to assist those Americans who have no other source of money to borrow from. As a result, both bad credit and good credit consumers are eligible to get online loans.
Final Thoughts
Payday loans are an essential credit option for those in need, and payday lenders provide such financing options that most people can turn to for emergency cash. Payday loans do not have the extensive requirements of traditional lenders that take weeks or months to process.
So, are payday loans bad? No, payday loans do not deserve the negative publicity that is circulating across the internet. Payday loan lenders are some of the only lenders who offer smaller loans in the $500 or less range for people in need of emergency cash.
If you have bad credit and need an online loan, then FaaastCash is here for you.