Cyber Monday 2020: Grab the Best Online Shopping Deals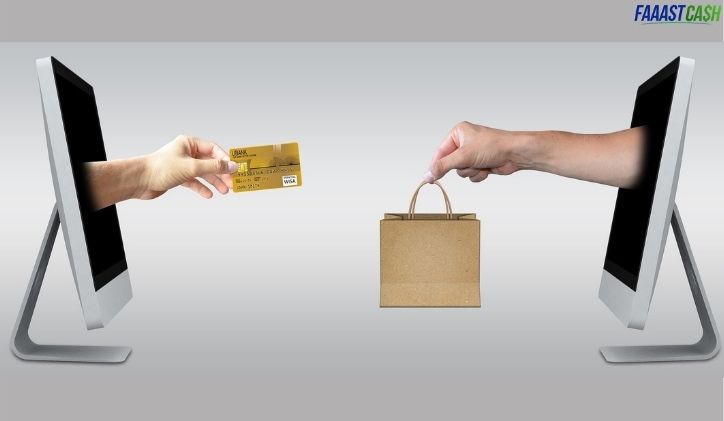 Cyber Monday is America's biggest online shopping day. It comes right after Thanksgiving and has become the traditional super-shopping day online.
Of course, Cyber Monday follows Black Friday, the older, store-based shopping holiday. However, the distinctive lines between Cyber Monday and Black Friday have blurred over the years as the duration of in-store and online sales often extends beyond the set dates. In most cases, the sales extend for a week or even right up until Christmas day.
Here are a few tips to help you navigate through the Cyber Monday Sales in 2020.
1. Fix Your Budget
The first rule of Cyber Monday and all holiday shopping is to set up your budget before you do anything else.
Start with your total budget and break it down for each person you plan to shop for. Make a list to be sure you do not miss out on anyone, and then break down your total between all the people on your list.
Try to set your budget in a way that allows you a little wiggle room because even though you might have planned on specific gifts, some may be slightly over budget. The best way to avoid last moment surprises is to get gift suggestions from each person before you start shopping.
2. Create Your Holiday List Well in Advance
As noted above, having an actual gift list that matches your budget is key to achieving your holiday shopping goals. Having optional gift ideas for each person will help you avoid unpleasant situations, especially when some gifting options exceed your budget.
It will also ensure a backup option in case some items are sold out and are unavailable. Make sure to have a Plan B for each person unless you are shopping well in advance of the holidays. This way, you can spread out your buying to fit a monthly budget. An alternative is saving some money each month and create a pool of resources for your holiday shopping.
3. Compare Different Deals with a Price Comparison Tool
Many items are available online with multiple retailers. Getting the best deal may look like a tedious task, but you can use the free Price Comparison tools to do so.
Besides Google, there are several other tools that will notify you of the best and save your time and money.
4. Check Shipping Policies and Fees
Most retailers offer free shipping on Cyber Monday, which can be an excellent selling point depending on what you are buying. Shipping charges this time of year are usually rare, so make sure to check the shipping charges before buying online.
5. Check Return Policies and Fees
Before you purchase anything, check out a retailer's return policies and fees. Reputable retailers always have information concerning their return policies on their websites.
Return shipping charges and restocking fees can vary according to the retailer, so check out how they handle returns/restocks. Some companies can charge you heavily for these services, while others are easier to work with. Amazon is well known for handling returns very well.
6. Stay Clear of Risky Sites
Never take chances when it comes to your personal information or credit card data. Avoid websites with poor security practices. Check to be sure the site is secure.
If you are unsure of a website or have never used it, be sure it is security enabled. You can always identify a secure website by looking at the URL, which should be https://. The 's' stands for security and indicates the site uses encryption to protect your data. Do not use any site that is not encryption enabled. Also, check the most recent customer reviews before making the purchase.
7. Avoid Upsells and Add-Ons
Remember to stay within your budget. Every time you buy online, you will be offered other add-ons. If they are not on your list or are budget busters, then move on.
8. Get up Early or Stay up Late
Most retailers run Cyber Monday sales for at least 24 hours. Many begin them before Cyber Monday itself or fold them into longer "cyber weeks" or Black Friday weekend sales.
If you are looking for items in supply, you can easily shop at your leisure. However, if you are after special deals, then you may have to get in line early before the doors open. If you are going to shop early or late on Wednesday, get yourself ready by changing your schedule to match your selected start time. If you do this a day or two in advance, it will be easier to get through your shopping day.
9. Watch Your Bank Accounts and Credit Cards for Suspicious Activities
Scammers and thieves are at the peak of their criminal activities at this time of the year.
Before you begin shopping, check your bank and credit card account statements to know your existing balances before you shop. Most banks and credit card companies have automatic alert systems that will warn you of any questionable purchases.
10. Use a Rewards Credit Card or Cash Back Site
The right rewards credit card could give you some cashback and effectively reduce your overall spending. Use flat-rate cash back credit cards, for example, Chase Freedom (unlimited 1.5% cashback) or the Citi Double Cash Card (unlimited 2.0% cashback).
Consider using a rebate/cashback site like Rakuten that can give back as much as 8%. There are quite a few sites that do this, but Rakuten is one of the most comprehensive.
If you want to request an online cash loan to cover some shopping needs, then FaaastCash is here to assist.