How to Get the Money You Need for Black Friday Shopping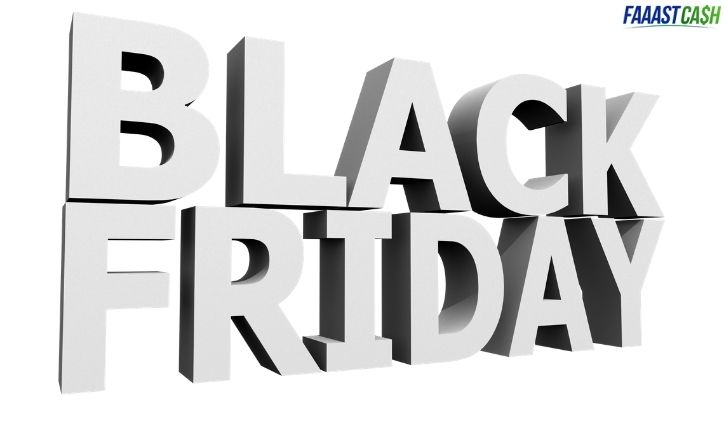 Black Friday is overhyped, and even though there are some great deals, many stores, and online companies have expanded special sales from Black Friday all the way to Christmas.
Overspending is the biggest danger when shopping on big sale days. Read on for some tips that could really save you a lot of time and money.
1. Plan Ahead for Black Friday Shopping
The most important way to ensure that you are taking advantage of Black Friday is to plan ahead. Make sure that you develop a budget, both in total and for each person. This will help you avoid overspending. We all want to give to others, but it is easy to go overboard and pile up a bunch of debt.
Do not use Black Friday specials to drive what you buy just because there is a 'super deal' or offer.
Shop smart! Start by searching online and compare prices on similar items. Google has a new app (free) that lets us quickly compare prices across the internet for many items. Make sure the seller is a reputable one, do not buy from sellers you do not know or do not have many positive reviews.
2. Top Black Friday Deals
Amazon has a huge array of specials, as do many retailers, and online shopping is higher than ever due to COVID.
Check out your favorite stores online like Target or Best Buy or Old Navy or Kohls, whichever you like.
3. Maximize Your Savings by Using the Best Credit Cards for the Season
If your credit is in reasonable shape, you may receive some particularly good credit card offers as the holiday season approaches. Be mindful that the best way to use these offers is to lower your interest rate and/or consolidate your debt. It is best not to ADD debt because of a credit card offer. However, you do want to get the most savings you can when doing holiday shopping, and many people use credit cards for at least part of their purchases.
4. Rewards Programs
There are a lot of rewards programs, especially with big retailers like Walmart. Many of the national or large regional retailers have programs that either provide discounts or cashback. Of course, if you are part of a rewards program, you can often accumulate your rewards and then use them for your holiday shopping.
If you have a couple of favorite stores you shop at; then those should be the ones you check out for any rewards programs.
5. Save in Advance
Saving in advance for the holidays is the best way to ensure you do not have a bunch of debt facing you in the new year. By saving, you automatically start to set a budget for each person you plan to shop for. This helps you establish what you will spend on family members and loved ones and any friends you exchange gifts with.
Saving a little money every month during the year puts you in a great position to do your shopping. Be careful not to overspend just because you have savings set aside. Stick to your budget for each person and know it is enough.
6. Get a Payday Loan online from FaaastCash
Getting a quick cash online loan for holiday shopping should be your last choice but may be considered if you do not have enough to complete your shopping. Just be sure you are comfortable paying it back when it will be due. You do not want to extend your loan and add more debt with penalties and fees.
If you decide to request an online cash loan, then FaaastCash is here for you.