Thanksgiving Day Trivia: Interesting Facts That You Should Know!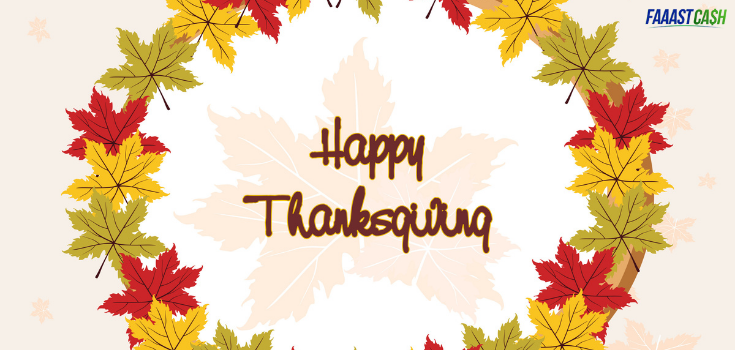 There are facts and myths galore about our holidays, including Thanksgiving. These are probably not questions or facts you should lose sleep over, but you may find them both interesting and helpful if you have a Turkey Day trivia conversation!
So here we go!
How Did Thanksgiving Originate?
The feast held by the Pilgrims in October 1621 is regarded as the "First Thanksgiving" in the US. It was attended by the surviving members of the Mayflower and 90 Wampanoag Native American tribespeople.
The colonists spent the first day of Thanksgiving hunting birds. Then, around 90 Wampanoag showed up at the settlement's gate, which alarmed the colonists. The two groups socialized throughout the next couple of days. The Wampanoag provided venison and other food items for the feast, which included a variety of food items such as fish, vegetables, and fowl.
How much money do Americans spend on turkey every year?
It's estimated that about 230 million turkeys are processed each year in America. Minnesota wins the prize (not really) for turkey slaughter, with more than 40 million turkeys killed each year. Americans spend around $6.5 billion on turkeys annually.
Those are some big numbers, but they are nowhere near the number of chickens slaughtered in the U.S. each year. More than 9 billion chickens were slaughtered in 2019. Chicken is far more popular as many families only have turkey on Thanksgiving and sometimes Christmas but eat chicken frequently year-round.
Which day in America has the most home fires?
Were you thinking Christmas? Nope! Its Thanksgiving! According to the National Fire Protection Association, more than 3X as many home cooking fires occur on Thanksgiving.
How much are people willing to spend on Thanksgiving dinner?
Some people struggle to afford a big Thanksgiving dinner. With Christmas not very far away, some families limit their spending on Thanksgiving. But a few wealthy folks spend almost $200k on Thanksgiving dinner.
How much will it cost to be a part of Macy's Thanksgiving Day Parade?
A lot! If you need to buy a balloon, it will cost about $200,000. Besides, admission to the parade will cost you $90,000.
How many people plan on Holiday travel this year?
75% of young adults plan on traveling this year, and most plan to do so by car. There has been a significant increase in "virtual" visits, which are far more common now due to technology and COVID-19 restrictions.
How did Black Friday begin?
Thanksgiving has long been associated with the beginning of the holiday shopping season. Although some sales start even earlier now, the beginnings were economically driven. Thanksgiving used to be celebrated on the last day of November until 1939. With the economy still struggling to get out of the Great Depression, President Franklin D. Roosevelt decided to move Thanksgiving to the 4th Thursday of November to have more time for all of us to spend on our holiday gifts and spur the economy.
Since then, the day after Thanksgiving has been known as Black Friday and has become more hectic as people are drawn to incredible sales events. But the real trend is virtual — Cyber Monday follows the holiday, and online sales are now more than half of all holiday sales each year.
Are cranberries a delicacy? How much do they cost?
Almost 30% of Americans eat cranberry sauce on Thanksgiving. Cranberries are sold in barrels, with each barrel costing about $30.
What's the deal with Thanksgiving and football?
The Dallas Cowboys have created a new tradition of their own which is to play football on Thanksgiving.
Well, that's eight trivia questions answered for your holiday season or Thanksgiving party. Good luck and good eats!
In need of a few dollars for your Thanksgiving dinner celebration? If you are short on cash, you may consider a small, short-term cash advance.
When Was the First Thanksgiving Football Match?
Besides eating turkey and pumpkin pie, football also has a significant place in the Thanksgiving tradition. The first college football game that was held on Thanksgiving was in 1876. It became so popular that in 1893, the New York Herald officially recognized Thanksgiving as the holiday for watching football.
When Was Green Bean Casserole Introduced to Thanksgiving Dinner?
Since the 1950s, the green bean casserole has been a tradition during Thanksgiving. It is usually made with cream of mushroom soup, green beans, French fried onions, and milk. The ingredients can vary depending on the taste of the food.
Dorcas Reilley, who worked for Campbell's Soup Company, came up with the idea for the green bean casserole in 1955. She made it using the company's cream of mushroom soup, which had been around for around a decade. The recipe was quick and featured ingredients that most Americans had on hand, such as frozen green beans.
The Custom of "The Horn of Plenty" or "Cornucopia" in Thanksgiving Is Associated with Which Culture?
The term "cornucopia" refers to a large horn that's filled with fruits, nuts, and vegetables. It has been associated with Thanksgiving and Western culture for a long time. The earliest known reference to this term came from Roman and Greek mythology. The Latin name for the horn is the cornucopia.
The origin of the horn of plenty can be traced back to Greece, where the king of all gods, Zeus, was hidden from his father, Kronos, who used to feed on his children. Zeus was then taken care of by Amalthea, a goat. Zeus accidentally broke one of Amalthea's horns, and since then, the broken horn got the power for the endless food supply.
Well, that's twelve trivia questions answered for your holiday season or Thanksgiving party. Good luck and good eats!
Celebrate Thanksgiving with FaaastCash This Year!
In need of a few dollars for your Thanksgiving dinner celebration? If you are short on cash, you may consider a small, short-term cash advance.
FaaastCash has been in business for more than a decade and provides service 24/7 and 365 days a year. When you need online payday loans, consider requesting one with us. With more than 100 direct lenders waiting to review your loan request, you have a greater chance of being approved and getting your needed cash.
Credit scores are not an issue and funds will be transferred into your account in one or two business days. So, you can celebrate Thanksgiving as you wish!