Tribal Loans 101: What You Need to Know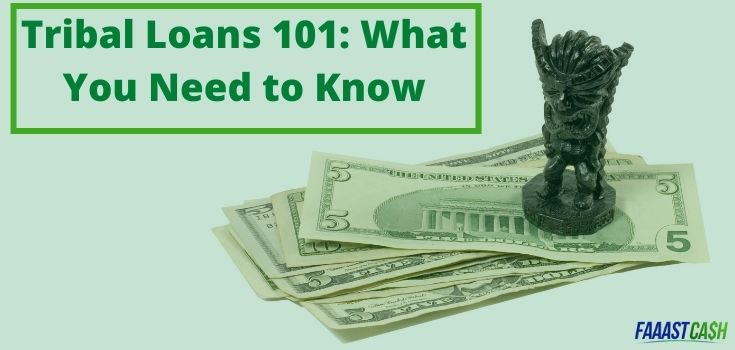 Tribal loans are offered by Native American creditors who claim to operate under tribal sovereignty. Tribal sovereignty means that these creditors are not controlled by the state or federal government. Thus, lenders may offer tribal loans with higher interest rates and fees.
Are Tribal Loans Different from Payday Loans?
Some lenders refer to tribal loans as payday loans. However, these may have longer terms like installment loans.
How to Qualify for Tribal or Payday Loans?
Be 18 years of age or older
Have a valid ID that proves who you are
Have a current income of $1,200 or more
Have an active phone number and email for communication
Have an active bank account
Benefits of Tribal Loans
Short, safe, and convenient application
Since you can apply for tribal loans online, you do not have to stand in long queues while seeking a loan. Just keep the required documents handy, such as bank account information, identification cards, paychecks, etc.
Fast funding
If approved, most loans are funded in just one business day.
Ideal for those with poor credit history
Lenders of tribal loans focus on your current income and do not do hard credit checks while reviewing your request.
Maximum Amount of Tribal Loan You Can Borrow
The amount you can borrow varies by state and is regulated in each state separately. In most states, the maximum loan amount is $500. Check your state's Secretary of State portal, or ask your lender.
Are Tribal Loans Safe?
Yes, these types of loans are safe. However, you should never request a loan if you are uncertain whether you can pay it back on time. Tribal loans are short-term and usually paid back on your next paycheck, so be sure you are comfortable with the terms of your loan and the payback date.
How to Apply for a Tribal Loan?
The process is fast and secure. Just fill in the loan request form and submit it. It will only take 2-4 minutes, and you can expect an answer in 90 seconds or less. Keep in mind that about 80% of loan requests are approved.
What Happens If You Don't Pay Back a Tribal Loan?
Prosecution for not paying a payday/tribal loan is prohibited in all 50 states. So, you won't be going to jail for not paying back a tribal loan. In most cases, the lender will refer you to a collection agency. If they are unable to collect from you, they may file a civil case against you. Civil cases for default on loans are legal in all states.
If you are short of a little cash, you may want to consider an online loan or emergency loan. Online loans are a common way to handle small, urgent money needs.
FaaastCash has been in business for more than a decade and provides service 24/7, 365 days a year. When you need an emergency loan, consider getting one from us. With more than 100 direct lenders waiting to review your loan request, you have a great chance of being approved and getting your needed cash fast.