Why You Should Get an Online Payday Loan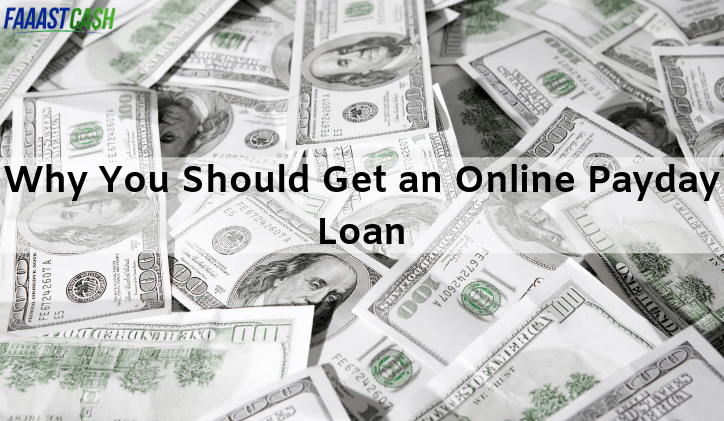 There are several options available to you if you need instant cash to pay off your unexpected expenses. One of the best options happens to be online payday loans that help you make it through any financial emergency.
Here are some of the reasons why you should get an online payday loan:
Online Payday Loans Are Cheaper Than Penalties
On top of trying to live from paycheck to paycheck and worrying about bills, there are also fines and penalties from the bank and utility companies that you have to worry about. How can you keep up with all these penalties and fines? Getting payday loans is a better option in this scenario.
Instead of getting surprised with a late or penalty fee and struggling to find quick cash to pay it off, payday loans let you know the exact payment amount and due date of your loan. You can also pay it off earlier if you want.
Online Cash Advances Cost Less Than Bounced Checks
Similar to late payment fees and penalties, bounced checks are also difficult to deal because they are also associated with a high fee. Your overdraft fees become increasingly high if there are multiple bounced checks, which means even more debt to pay off. In such situations, payday loans are better than dealing with bounced checks. You get your money immediately, which ensures that you don't need to pay overdraft fees.
Is the electricity department threatening to cut off your power supply? Do you have other outstanding utility bills? Payday loans help in these times of need by providing immediate cash. They can be less expensive than getting the power back on after the missed payment. Many utility companies may impose a penalty or take a long time to resume services.
Payday Loans Online Are Better Than Borrowing from Friends and Family
Borrowing from friends and family may seem a safe option as they would not charge interest. However, it may damage your relationship if you are not able to pay back the money on time. Payday loans are a better choice to avoid embarrassment and friction that is caused when you can't pay them back.
Online payday loans are the best option for financial emergencies. Just make sure that you pay them off on time. Looking for online payday loans? Get started now!