Emergency Loans: Get Cash Immediately
Emergency loans serve as a vital lifeline when life throws unexpected challenges. These fast cash loans are thoughtfully designed to offer a helping hand during moments of personal or financial crisis and unforeseen circumstances that demand immediate attention.
The need for an emergency loan may arise at any time. Whether you're faced with an unexpected medical bill, a car breakdown, an urgent financial obligation, or an abrupt loss of household income, an online emergency loan provides the crucial support you need to navigate trying times.
No matter the situation, emergency same day loans are here to bridge the financial gap between your expenses and the money you have to work with, allowing you to breathe a little easier and focus on what truly matters.
How can I get emergency cash immediately with no hard credit check?
You can easily apply for a loan on FaaastCash. Go to the 'Get Started Now' page and provide your contact information and other required details. Once you hit "Submit," we'll transmit your application to our network of 100+ lenders.
They will review it electronically and provide an answer in 90 seconds or less. If your application is approved, you will be connected directly to your lender and can expect to see the funds in your account on the following business day. For those who need the money the same day, consider applying before noon. It's a straightforward process!
At FaaastCash, customers of all credit history can apply for emergency loans. Your credit rating is no longer an obstacle when facing challenging situations. You can apply for a small payday loan with no hard credit check and get approved, even if you have poor credit history.
How can I borrow $255 emergency cash immediately?
Getting a $255 emergency loan online is a straightforward and hassle-free process. It starts with a short loan request form you can easily fill out using your smartphone. Once submitted, your request is swiftly reviewed by a network of 100 or more direct payday lenders tailored to your provided information. This typically takes up to 90 seconds.
If your request is approved, the lender will be connected to you personally to discuss the loan terms and conditions. If you agree, your cash will be deposited into your bank account the following business day. It's a user friendly process designed with your convenience in mind.
What are online emergency loans with no credit check?
Emergency loans, available as emergency same day loans online, credit card cash advances, bank loans, or other short term unsecured loans like auto title loans, serve as financial lifelines during urgent situations. It's worth noting that only some people can qualify for traditional bank loans or have the option to withdraw sufficient cash from their credit cards, and auto title loans are illegal in many states as well as risk the loss of the vehicle.
If you need an emergency loan, your part of a significant demographic: The Federal Reserve reports that 40%+ of Americans cannot cover a $400 emergency expense.
Urgent payday loans with no hard credit check can prove invaluable in such circumstances. They can provide quick cash to pay your bills and help you handle financial emergencies. These loans facilitate quick bill payments and assist in managing unforeseen financial crises, providing essential monetary support on a short term basis.
Where can I find emergency same day loans?
When obtaining emergency same day loans, you have two options: in-person at a physical storefront or faster and more conveniently online. Opting for a physical storefront comes with drawbacks, such as driving around visiting multiple stores to compare rates and wasting both time and gas.
The more efficient and reliable choice is to explore online options. Online requests can be completed in a few minutes, and the response time is incredibly fast, 90 seconds or less. Referral platforms like FaaastCash.com connect your loan request with a network of direct lenders, significantly enhancing your chances of approval. This method is far superior to driving around town. Plus, you can start the process from your smartphone, laptop, or tablet – securely, swiftly, and effortlessly.
Will applying for an online emergency loan on the same day affect my credit?
No. Direct payday lenders rely on databases to assess your overall financial profile and capacity to repay any loan extended to you. These assessments occur online and typically take mere milliseconds per loan request. Any potential credit impact becomes more relevant if you fail to repay the loan according to the agreed upon terms.
The important lesson here is to exercise caution and only accept an online emergency loan with no hard credit check offer if you can meet the repayment terms outlined in your loan agreement. Failure to do so without working out a repayment plan with the lender can lead to the involvement of a collection agency and the likely reporting of this default to credit bureaus.
Can I use a payday loan as an emergency loan online no hard credit check?
Payday loans can be an excellent option when exploring emergency payday advances. Payday loans can be great for those who need access to temporary money until the end of the month or their next payday.
How do I find emergency cash loans with FaaastCash?
You can find emergency cash loans to fit your needs with FaaastCash. Fill in our online submissions form to receive a fast decision.
We'll need a few of your details for our online form, including:
A valid checking account.
Your employment status.
The amount you would like to borrow.
Contact details (e.g., phone number and email address).
Driver's license number (or state issued ID).
Want to find emergency cash loans that meet your requirements? Click 'Get Started' on the Home page.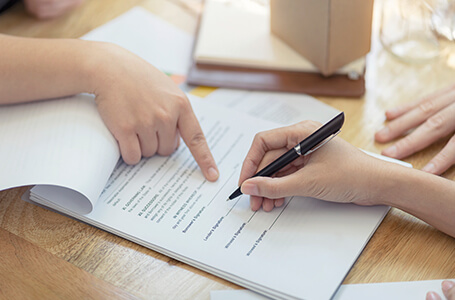 FAQs - Emergency Payday Loans
What if my loan request is declined?
If your loan inquiry is declined, you will not be charged any fees, and there will be no impact on your credit scores, so you can have peace of mind that when you apply, you will not be putting yourself at risk.
Fortunately, at FaaastCash, we work with such a wide range of direct lenders that we will always be able to match your loan inquiry for the best outcome possible. We are passionate about helping you get emergency cash immediately, safely, and as affordably as possible. Not all loan requests are approved but 80% are.
Will it impact my credit score?
No, your loan application will not negatively impact your credit scores – and whether you proceed with the loan or not will not impact your ability to get future loans, credit cards, or mortgages or disadvantage you in any way.
Even if you have bad credit, applying with FaaastCash will not cause you any harm. However, it is recommended that you only make one loan request in a short time. Multiple loan requests will normally disqualify you from ALL loan requests at that time.
What happens if I cannot repay my online emergency loan on time?
If you miss your repayment as noted in your loan agreement, you will often be given a window to repay, such as 24 or 48 hours, without any fees or penalties added. But if you still cannot contribute towards your payment, either partially or in full, you will be charged a late fee until the repayment is cleared. Your lender will contact you via email, SMS, and phone to recover any missed repayments, keeping in line with the number of times they can follow up within the regulatory guidelines. It is always best to only request a loan in the amount you are certain you can repay on the due date.
Why should I apply for an emergency cash loan with FaaastCash?
Reasons why you should apply for an emergency cash loan through FaaastCash:
We help borrowers to find the emergency cash loan best suited to them.
You can quickly find loans between $100 to $1000 through us.
The direct lenders we have partnered with have been reviewed and vetted to ensure they all uphold lending standards.
How much money can I borrow with an emergency cash Loan, and how long?
There are many different options to borrow an emergency cash loan. The amount you can borrow, and the loan term largely depend on the payday loan regulations in the state you live in and what the lender is willing to offer you. All of this is dependent on key factors such as whether you have current, reliable income.
Can I use a payday loan as an emergency cash loan?
Yes, payday loans are an excellent option if you need access to temporary funds until your next payday and are confident that you can repay this loan when you receive your next paycheck.
Can I get an emergency cash loan with instant approval?
Instant approval is defined as getting an answer in 90 seconds or less. About 80% of requests are approved. The number one criterion for approval is your current and upcoming income. Failure to repay previous loans also will disqualify you in most cases.
What is the minimum and maximum amount of money I can borrow?
You can borrow between $100 to $1000 through FaaastCash. The amount you can borrow is dependent on state law wherever you live. Most states limit payday loans to no more than $500.