Do Payday Loans Without a Credit Check Exist?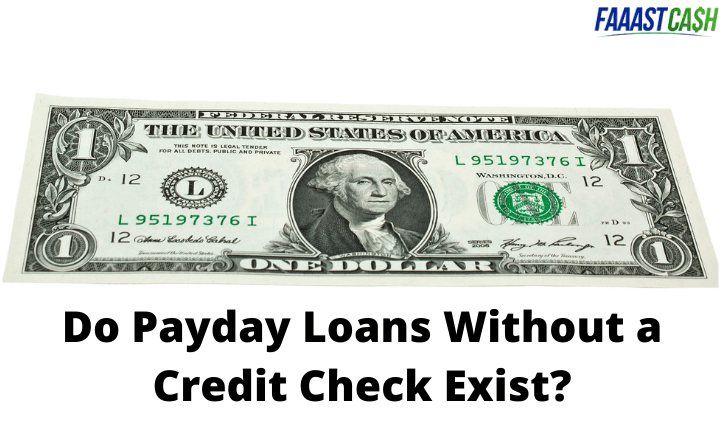 What Is a Credit Check?
Most dictionaries, e.g., Collins, define a credit check as 'a check performed by a company selling goods on credit to establish if a potential customer is creditworthy.'
Simply put, it is a way to see how a consumer has performed in the past when it comes to paying their debts on time and as agreed with their creditors.
Do Payday Loans Without Credit Checks Exist?
Yes, they are quite common. For those states that allow payday loans online, getting a loan without a credit check via a payday loan is common. Traditional loans like home, auto, or even large personal loans will always require a credit check.
Why Credit Checks Are Not Important
Credit checks are essential for large and traditional loans. This is because the risk is more significant for the lender. Suppose you get a $10,000 loan. Your lender will be concerned with your payment history due to the size and term of such a loan.
For payday loans, the term usually is 30 days or less, and the amount of the loan in many states is limited to $500 or less. So, your credit history does not play a large role in considering you for a loan. Having a regular income is the best way for lenders to gauge your ability to repay the loan.
The Risks of Taking a Payday Loan
The number one complaint about payday loans is their high cost. Many times, the APR of the loan is highlighted. But this is the wrong way to look at these truly short term loans. They are fee-based loans, and the fees can be high. Why? Because the lender's risk is remarkably high, and those seeking these loans have poor credit, to begin with.
Each state regulates the fees, and some states do not allow payday loans. Check your state website to learn more about your state's laws.
Do Payday Loans Without Credit Checks Exist?
Yes, they are by far the most common form of payday loans. In some countries, like the U.K., they are required due to differences in lending laws there. But in the U.S., they are not only not needed but rarely used. Income is the top criterion for gaining approval if for a payday loan.
Where Can I Borrow Money Without a Credit check?
FaaastCash is the place where you can borrow money without a credit check. If approved, you can have your cash in one (1) business day. This excludes holidays and weekends when banks are closed. Our lenders do not perform credit checks. Instead, they rely on your income history in the last few months as the best indicator of your ability to repay.
Also, almost all those requesting a payday loan have poor credit, and the lenders know this. That is why they are prepared to evaluate other criteria when making a lending decision.
FaaastCash is here to assist you. If you receive a loan, be sure to retain all the information provided by your lender as we have no records of your loan transaction. All such information is available only with your lender.