Easy Ways to Celebrate Halloween Affordably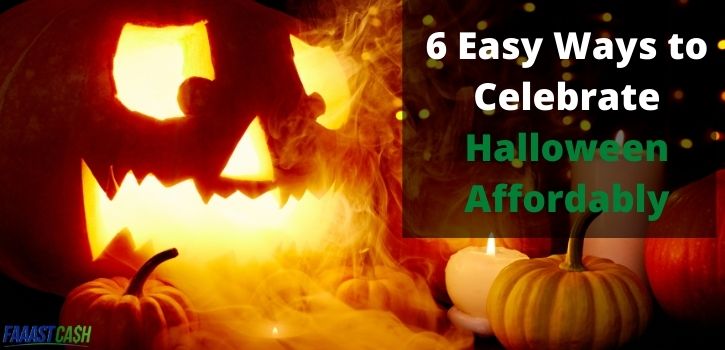 Ready for your spooky Halloween?
Halloween is all about costumes, candies, and pumpkin carvings. Nonetheless, if you watch your budget, you can have a lot more fun while celebrating Halloween.
Here are some ideas that will help keep your festivities within your budget
1. Scary Storytelling
This is one of the easiest games where each person has one minute to tell the spookiest story.
2. Spooky Trivia
Pick a theme like Scary Movies, Spooky Characters, or some other spooky theme. Research the chosen category and then play a fun game that involves guessing the answers. You can either do it individually or create teams.
3. Costume Contest
This game is popular as one of the oldest traditions of Halloween. However, you can give it a fun twist by making it all about homemade costumes only and then have everyone vote for their favorites. You can even have prizes for the best three costumes.
4. Guess the Halloween Movie
This year, create some clues related to a Halloween movie and see who can guess it first by giving out one clue at a time.
5. Pumpkin Carving Contest
Another traditional favorite, this contest can be a lot of fun and involves a lot of creativity as well. Everyone gets to vote for their favorite(s), while prizes can be awarded if you like.
6. Scavenger Hunt
You can hide a bunch of Halloween-themed items and organize a scavenger hunt. You can use clues if you like, especially if the quest involves searching both indoors and outdoors.
Extra Spooky Ideas for More Fun!
Here are a few more ideas to consider when planning your Halloween event
Create spooky face masks using items of daily use
Create your own version of a haunted house - the garage may be a great place to set it up
Organize a backyard candy hunt
Host a scary movies night (make sure the movies are age-appropriate)
In need of a few dollars for your Halloween celebration? Online payday loans are a common way to handle small, emergency needs.
At FaaastCash, we have been providing no credit check payday loans for more than a decade. When you need online payday loans, consider requesting one with us. With more than 100 direct lenders waiting to review your loan request, you have a greater chance of being approved and getting the required cash. Our services are available 24/7, 365 days a year. Click here to get started!