Is It Possible Get a Payday Loan in Another State?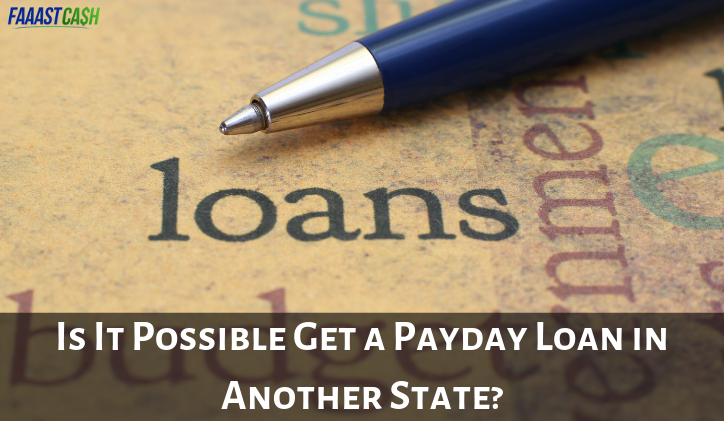 A payday loan is the best option in case you need an instant cash advance during a financial emergency. However, you might not get payday loans in every state as some states do not allow payday loans. It's important to check your state's law regarding online payday loans.
Can I get a payday loan in a different state?
This is a tricky question. You can't visit a nearby state to get a payday loan because every state has different laws, and most states won't allow you to drive to their state to get the loan. Also, the lender must be licensed in that state to lend to anyone.
Lenders are required to lend only to people in states they are licensed in, and people from a different state are usually prohibited from borrowing. However, there are exceptions, and you should check the state laws on their website to confirm your options.
This question is often asked because people wonder if they can get multiple payday loans. Let's get to that.
Can I have multiple payday loans at one time?
Generally speaking, the answer is 'NO.' There may be exceptions, but the best way to find out is by asking your existing lender, they are the ones who most likely approve a second loan.
Payday loans for bad credit are common, but the risk is high for the lender, so they rarely approve second loans. Rollovers of existing loans are common but not recommended due to the extra fees you will have to pay.
Laws vary greatly between the states, and there are those that do not allow payday loans in any form. There are also many different regulations in each state. Check the state website where you reside to learn more. Or, just request online and, if your loan request is accepted, a lender will explain all the regulations and answer your questions.
There really is no such thing. Legitimate lenders must review your information, explain all terms and conditions, and get your approval to lend. Then, they transfer the money to your bank, if you are approved, and this normally takes 1 business day.
Will I need to repay a payday loan if it's illegal in my state?
If you got a loan through any means, you would have to repay the loan. It is unlikely you will get a payday loan if it is illegal in your state. However, some consumers get installment loans instead, and these are still due like any loan. Never accept a loan you cannot repay as it will hurt your long term credit standing and often result in getting a collection company hounding you for payments.
Since most payday loans are for people with bad credit, you should consider:
Asking for help - Friends and family members may be willing to help. If you're suffering from a money crisis, friends and family are often glad to give a helping hand.
Talk with your creditors. Many creditors will restructure your payments or work out a plan that fits your budget.
Get credit counseling or financial planning help. There are many free credit counseling groups. Cities and states often establish groups to help you create a plan to manage your money better and get out of debt.
Most people seeking a payday loan online go through a referral site like FaaastCash.com because the odds of approval are much higher, and the lenders know all the state laws and can tell you if they can loan to you or not.
If you need emergency funds or a payday loan for bad credit, click here to get started.