Online Holiday Shopping and How to Make the Most of It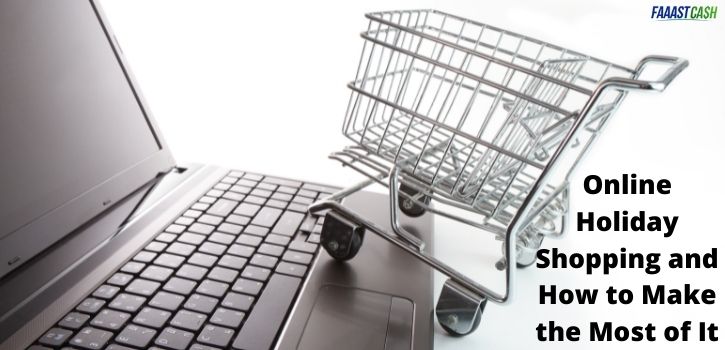 More than ever, holiday shopping takes place online. It represents more than half of all sales and continues to grow annually. 2021 is an unusual year due to the massive supply chain issues and product shortages. All of this means fewer deals that are not as good as what we are used to seeing in the past. Many of the great electronics deals will not be there this year, as there is not enough product!
Shop on Black Friday and Cyber Monday?
These two days are the best when it comes to great shopping deals. There will still be some good ones in 2021. But unlike the past, this year is different so start shopping before these two big days. Some super deals are already out there, and they may go away before Black Friday due to supply chain shortages.
Online is still the first place to shop as it is faster, easier, and more convenient. Waiting in lines in the cold, dark early mornings is a dying trend. So, good riddance as far as I am concerned because the stampede to get the few things with incredible deals isn't worth it. Also, in recent years I have found that the best deals are online.
Stay on Top of New Trends
There are now apps that keep you notified of new deals and the best ones too. Consider using apps like ShopSavvy, Mycartsavings, or one of your choice to stay on top of the best deals for anything you want to buy.
Make sure you get a Good Deal
If you shop with big sellers/retailers like Amazon, Walmart, Best Buy, and others, the Mycartsavings app makes it easy to compare the prices and track deals on specific items. Tag the item of interest, and the app will alert you if a price drop occurs at a certain store or seller. Don't run around from store to store, wasting your time and gas.
Create and Stay on Budget
The best tip ever is to create a budget for the holidays. Most people skip this step and overspend. Keep your gift list to close family and maybe a few friends but do card exchanges as much as possible. In today's world, exchanging gifts with distant relatives, acquaintances, workplace associates, etc., is old school and unnecessary.
Set an actual budget per person or family and stick to it. Don't be afraid to discuss it with family or close friends. Many people feel the same way and will say "yes" let's just do card exchanges. Also, do not forget to set a budget for the feast you may be hosting. It is surprising how expensive a big dinner can be, and grocery prices are skyrocketing this year due to supply shortages.
Keep these money-saving tips in mind as you navigate this unusual holiday season!
In need of a few dollars for your holiday celebrations? If you are short a little cash, you might consider a small, short-term cash advance.
FaaastCash has been in business for more than a decade and provides service 24/7 and 365 days a year. So, if you need online payday loans, consider requesting one with us. With more than 100 direct lenders waiting to review your loan request, you have a great chance of loan approval and getting your needed cash. Credit score problems are not an issue. Online payday loans are a common way to handle small, urgent money needs.