What Is Wealth Management, and Do I Need It?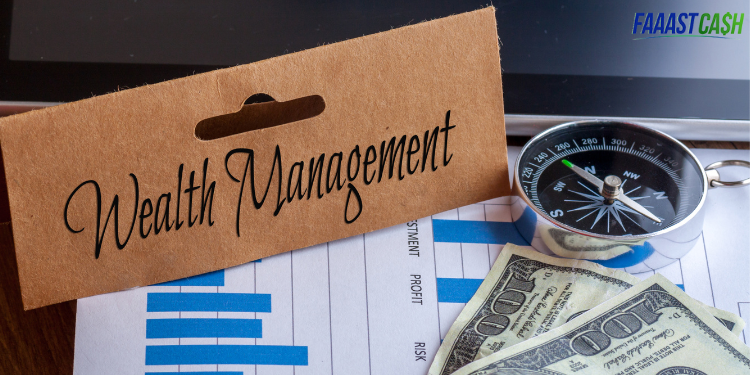 No matter how resourceful, everyone has certain goals they would like to accomplish during their job, after retirement, or in the course of life. 47% of pre-retirees have indicated a lack of sufficient assets to live securely. So, many people cannot adequately meet their needs with low funds available to them each month.
However, Wealth Management is the art of creating a unique financial plan that alleviates your financial pain points and helps you attain your financial goals. Despite the misconception that wealth management is exclusive to multimillionaires, everyone can benefit from it.
Here's everything you need to learn about wealth management and determine if you need it!
What is Wealth Management?
Wealth management is a comprehensive and detailed analysis of every facet of your financial affairs, such as your living expenses, cash flow, and potential ways to reduce taxes.
A wealth management strategy helps individuals and their families accumulate and manage assets and wealth. It is centered on your financial requirements and goals. By 2025, the US wealth management industry is expected to grow from $58 trillion to $73.3 trillion. All financial management operations address a person's wealth, assets, and many advisory services as part of this segment.
Financial Wealth Management
Financially literate Individuals frequently employ financial advisors to handle and keep track of their complete financial profile. All financial circumstances are taken into account when allocating assets. They can keep tabs on everything, including retirement planning, tax preparation, and asset protection. This financial planning and strategy for all elements of finances is part of financial wealth management.
Asset and Wealth Management
Asset management aims to optimize overall returns by leveraging an individual's investments. Wealth management has a more all-encompassing and deeper approach to financial affairs to maximize and safeguard a person's long-term financial security. Individuals engage with various financial management companies and advisors to help them manage their holdings and wealth.
Asset Management vs. Wealth Management
Wealth management is distinct from asset management. Asset management is concerned with investments and assets, as well as their profitability. Assets and investments are just the tip of the iceberg in wealth management, as wealth management is more comprehensive and covers debt, income, tax preparation, retirement planning, and more.
Asset management aims to optimize overall returns by leveraging an individual's investments, while wealth management maximizes and safeguards a person's long-term financial health.
The Benefits of Wealth Management
You must learn its advantages to decide if wealth management is best for handling your finances. Here is a list of the top advantages:
Access to a Variety of Services
A wealth management adviser can help individuals with estate planning, tax preparation, and investment advice. They assist you in managing your money effectively for your present and future.
Reduces Anxiety About Money
Financial stress is reduced by wealth management. This is because a wealth management specialist has the knowledge and skills to foresee problems and enable you to make crucial financial decisions.
Establishment of Financial Goals
Employing a financial counsellor or fund manager could be quite advantageous for small business owners. This expert assists in creating financial management objectives and managing business assets optimally.
Tips for Wealth Management
According to a recent study, only 33% of Americans have a structured wealth management plan. Whether you are a local firm or a household, wealth Management is a crucial component of financial management. Here are some financial tips to assist you in designing a successful plan.
Establish financial objectives and ensure they are well thought out and specific.
Create a plan to protect your wealth and address potential money-losing areas.
Review and plan all facets of your financial portfolio before beginning financial planning.
Make smart stock market strategies to grow your wealth accumulation.
Need Help with Wealth Management?
47% of millennials are ready to move with a wealth management firm for personalized assistance and a ready-to-win financial plan. Managing your total income, expenses, and investments results in increased wealth, accomplishing financial goals, and maintaining financial well-being.
FaaastCash can assist you in getting online loans for your needs in the US. We help you connect with as many lenders as possible, regardless of your less-than-perfect credit history. Good credit helps you maximize and preserve your wealth at the right time.
Contact us to get started right away!