Best Flea Markets in Austin, TX You Must Visit for Great Deals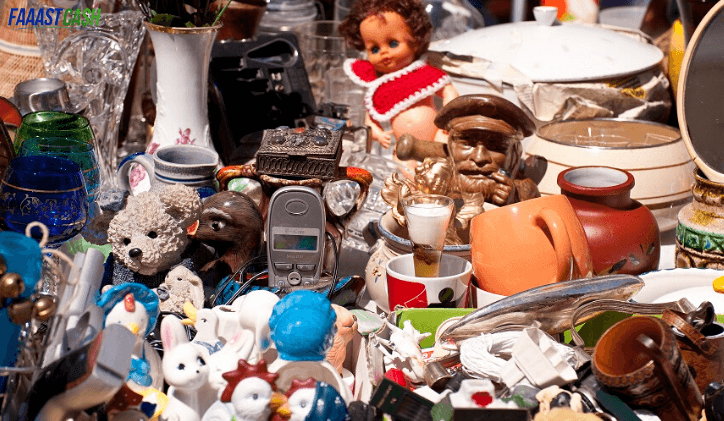 Austin flea markets are a great place to find items such as clothing, furniture, household goods, handmade jewelry, art, and décor items. Not only you can get one-of-a-kind items at these flea markets but you can also get them at affordable and discounted prices.
Here are some flea markets in Austin, TX you should visit to grab the best deals:
The city-wide garage sale is the mix of a vintage shop and flea market, where hundreds of dealers offer a wide array of antique gems, mid-century furniture, stunning jewelry, vintage comic books, antique dishes, and war memorabilia. This event is hosted monthly or bimonthly.
It is an excellent place to find inexpensive antique and modern items such as vintage jewelry, clothes and handmade crafts and art. Also, you can enjoy drink specials, baked goods, and live music. The event is hosted every month.
This oldest and largest flea market features more than 300 vendors that offer furniture, antiques, electronics, clothing, and jewelry. Also, you can enjoy buttery roasted corn and an ice-cold beer with the beat of live Hispanic music.
This climate-controlled indoor flea market has more than 80 small and independent local businesses that offer apparel, jewelry, electronics, and toys. You can find high-quality food booths and a delicious seafood restaurant.
This seasonal flea market is the perfect place to buy holiday gifts without any hassle. The bazaar offers exotic gift items such as paintings, accessories, prints, sculptures, photographs, glassworks, and ceramics.
This Christmas bazaar is hosted at the Palmer Events Center every December. The bazaar features more than 200 shops that offer artwork, gifts, delicious food, and live music. Also, you can have fun at the wishing trees, shopping scavenger hunt, and a coloring corner for kids.
You can find some amazing collections of clothing, gifts, and accessories and delicious food in this indoor and outdoor flea market. Also, you can find games and carousel rides for your kids. This flea market is held every Saturday and Sunday from 6 am to 5 pm.
Barton Creek Farmer's Market is a great place to find fresh and organic meat and dairy, locally prepared foods, handmade arts, gifts, jewelry, and candles. This market is opened every Saturday from 9 am to 1 pm at the Barton Creek Square Mall parking lot.
You can find more than 100 local vendors offering unique collections of crafts and gifts in this craft fair. Also, you can enjoy food, drinks, and good vibes. This craft fair is hosted every year and amazes shoppers with their exclusive selection.
In this flea market, you can explore a wide range of vintage furniture, clothing, antique items, candy shops, food vendors, art, and toys. This flea market is held on the first Thursday of every month.
Shopping at Austin flea markets helps you save a few dollars on every item. Get ready for the treasure-hunt shopping experience!