Can You Apply for an "instant" Loan Online?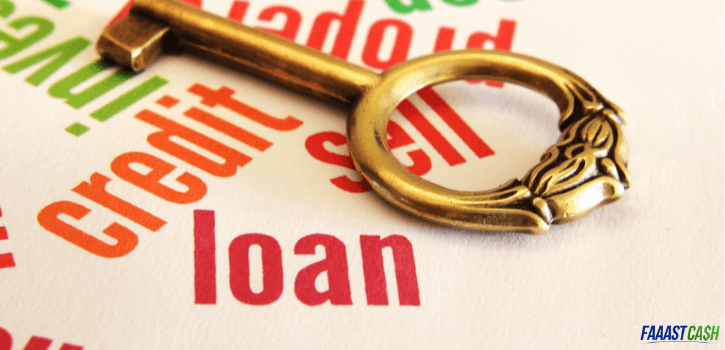 It only takes a financial emergency to cause havoc for you and your family. This is especially true if you have limited savings in the bank. And research shows over half of all Americans do not have enough money in the bank to cover $500 in emergency expenses.
Unfortunately, these same people typically do not have a high enough to even think of applying for traditional savings and loans or bank loans. This leaves many people vulnerable to unexpected expenses.
But there are still options, including what some people call "instant loans." Is there such a thing? NO. This term is used to mislead people into thinking they can go online and get money the same day, and, worse, everyone is approved for a loan. Neither is true. However, there are loans that many people can apply for and get an 'instant' answer = an answer in under 90 seconds from submitting the loan request form.
Features and Benefits of 'instant' Loans
1. Convenience
You can do everything on your mobile phone. Complete the online loan request form, submit the completed form, and get an answer in 90 seconds or less. When approved, it can be connected to your direct lender in seconds; as long as you have a good connection, you can do all of this from anywhere.
2. No cost for your request
There is absolutely no cost to use our services and have your loan request reviewed by our 100 direct lenders. And no one ever charges any upfront fees (Tip: upfront fees means they are scammers).
3. Easy qualification
Most applicants have some credit issues, but online payday loan lenders approve 80% of all requests!
How Do Quick Payday Loans Work?
With the internet, getting an online payday loan is convenient, safe, and fast.
Fast online payday loans are very popular because of paperless transactions and fast processing, unlike traditional lenders.
If you need a loan 'instantly,' a quick payday loan can be your answer because:
• The review/approval process is fast, just seconds
• There are no hard credit checks
• Lenders use alternate database sources to verify your data
• Loans are approved despite poor credit scores
If You Need a Quick Online Loan, What Do You Need to Apply For?
Factors determining your eligibility vary by state but include:
Age – you must be 18 years of age or older
Income – this is the most important factor! Your recent and current income is the primary factor in getting loan approval. You must have at least $1,000 a month from all income sources
You must provide some form of ID and be a US citizen or legal resident
Other factors vary depending on where you live
When to Avoid Payday Loans
There are three common reasons you should avoid payday loans:
You cannot afford the loan. If you are unsure, you can pay back the loan, and you should not get it.
When you don't need cash urgently, Payday loans or cash advance loans are not for non-urgent needs. The cost is too high for everyday purposes unless it is a critical need, e.g., groceries for the family.
When you have other resources you have not tried yet. For example, you may have an available balance on a credit card. You don't require to arrange cash urgently by selling off some unused items or taking up a second job like delivering groceries/packages or Uber-type services, and any other cash-generating option.
How to Apply for a Quick Payday Loan
Just complete the short, secure loan request form and submit it. It takes most people 2-5 minutes to do so. Be accurate and honest, or you could be disqualified. The best time to complete a request is on weekdays because more lenders are working on these days.
When you need money urgently, FaaastCash can get you the money you need fast. We have been helping people nationwide for many years and are open 24/7 and 365 days a year.
Click Now for Your Online Loan!