How can you get a Cash Advance with FaaastCash?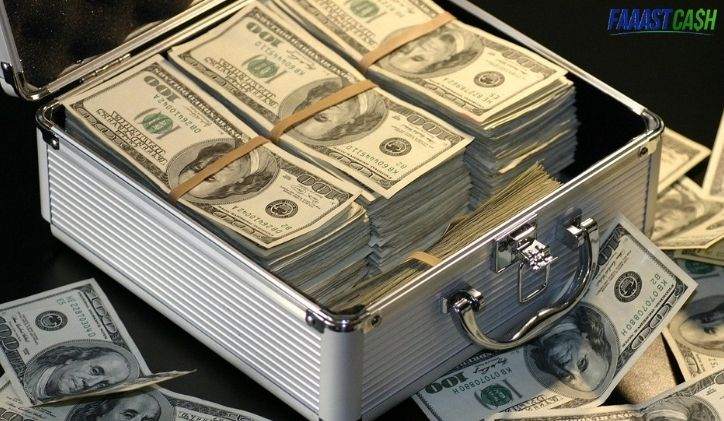 In these unprecedented times, millions of people need emergency cash, a cash advance, and they need it fast! A small cash advance can often save utility penalties and fees, NSF fees at $35 a pop, and other expenses.
So, what is a cash advance, and what else do you need to know about it? Read on.
How does cash advance work?
There are 2 forms of a cash advance. To most people, a cash advance means the same thing as a payday loan. But you can also get a cash advance from your credit card(s) if you have some amount of available credit on the card.
What is the cost of a cash advance?
All cash advances have related expenses: fees or, interest or both. Annual Percentage Rates (APRs) for cash advances are higher than regular purchases on your credit card. Interest starts accruing as soon as you take out the credit card loan and continues until you pay it back.
Cash advances or payday loans are fee-based, and the fees can be high depending on the state you live. Each state regulates their payday loans or cash advances; therefore, no set of rules or guidelines will apply. Some states do not allow cash advances via payday loans, but they allow credit card cash advances. Payday cash advances usually have fees ranging from $15-30 per $100 borrowed.
Are cash advances safe?
You do not need collateral for getting cash advances via loans. In case of credit card advances, the money you pay will get adjusted against your credit card balance, without affecting your cash advance balance.
Payday cash advances require you to pay back the full amount of your loan on the due date, wherein the due date is often your next paycheck or within 30 days, depending on your state.
Though deemed as safe transactions, buyers need to beware! If you are uncertain regarding your payment(s), you could be putting yourself in a much worse position than before getting the loan. So be careful before taking on any form of new debt.
Are cash advances bad?
If it is a credit card advance it may negatively affect your credit score as your credit utilization forms a part of your score. Payday cash advances do not affect your credit score and do not require a credit check for approval.
Some people who have neither used such loans nor encountered the need to call them "predatory" and immoral. However, there is no other place to get a loan for people with no available credit and low credit scores. When viewed from a person or a family's perspective who are facing an urgent need of a small amount of cash, it can prove to be a lifesaver. Of course, the key is to pay it back when due and prevent extension of the loan.
Is a cash advance the same as a payday loan?
Most payday lenders will use the term "cash advance" while referring to their payday loans. A credit card cash advance and a payday loan are two different types of loans. Cash advances from payday lenders are far more common than credit card advances. That is why most people think of cash advances as payday loans.
How are cash advances different than credit card transactions?
Credit card transactions require you to have open credit on the card you are using to borrow. Cash advances via a payday lender have no credit checks and are often limited to an overall cost of $500 or less, although some states allow up to $1,000 cash advances.
Also, a credit card advance will give you more time to pay it back, but the high interest rates will add substantial expense. A credit card advance will also give you more time to pay it back, but the high-interest rates will add up, resulting in a substantial expense. Payday cash advances are fee- based, and the fees are high when viewed based on APR. But these loans are for 30 days or less and, if paid back on time, can be cheaper compared to restarting a utility service or paying NSF bank fees, etc. They are the most common source of emergency cash for people coast to coast.
Where can you get a cash advance?
You can drive around to various storefronts in some states and waste time and gas money. The best option is to go online to a service provider like FaaastCash and take 2-3 minutes to complete a short, secure loan request form, getting an answer in 90 seconds or less. And you can do this right from any smartphone too!
Can I get a cash advance loan if I have bad credit?
Yes, you can. Yes, you can. Though approval cannot be guaranteed, FaaastCash has a comparatively higher approval rate, considering the tough market lending competition. The lenders mainly review your income, which is the best indicator of your ability to repay the loan. There are no credit checks for payday cash advance loans.
How can an online company provide a cash advance?
Complete your request, hit submit, and (if approved) wait to hear directly from your lender in less than 2 minutes. The responders are direct lenders who will work with you to structure a well-suited loan. You will never be forced to accept a loan offer. Feel free to ask your lender any questions that you may have regarding the loan and related terms and conditions loan.
What do I need to get a cash advance loan?
To apply for a payday cash advance loan, you usually need to have:
Some form of steady, continuous income of at least $1,000 a month
An operating bank account
A social security number
Age- at least 18 years or older
ID as a U.S. citizen or legal resident
A residence address, phone number, and an email address
Do cash advance loans require a FICO credit check?
There is no need for a credit check for cash advances, whether against payday loans or credit cards. Advances on your credit card will depend upon the credit available on that specific card. But credit card advances can negatively affect your credit score.
How can I get a cash advance loan with FaaastCash?
Go to the loan request page and complete the short form and submit it. About 80% of the applications get approved for a loan. It is always best to apply on weekdays (no holidays) as more lenders are available on weekdays. Also, your odds of approval are higher on weekdays. In case your request gets rejected on a weekend or holiday, you can reapply on some other weekday.
We will do all we can to assist you. If you receive a loan, keep a record of all the information provided by your lender. We do not possess records of any loan transactions, as these are available only with your lender.