How Can You Repair Your Credit After Filing for Bankruptcy?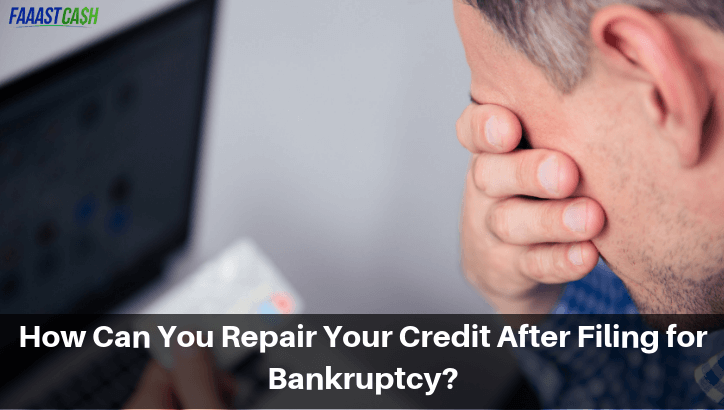 Bankruptcy is a process through which a business or person may seek relief from the outstanding amount of debts they cannot pay. Either a creditor or debtor can file a bankruptcy petition. The process involves measurement and evaluation of the debtor's assets, and then some portion of his debts will be cleared.
Bankruptcy may help you clear your debts, but it stays on your credit report for up to 10 years and affects your ability to get loans in the future. The lenders won't approve your loan request if they can see bankruptcy filing on your credit report. In such cases, you can request a bad credit payday loan to solve your financial emergency.
Here are a few ways that will help you repair your credit after filing for bankruptcy:
Request for Tax Refund Loans
You can request your bank to issue you a tax refund anticipation loan. It is a short-term comes with a high-interest rate. Deposit the refund check into the bank as soon as you receive it, so that your credit report won't be damaged.
Analyze Credit Offers
You may get plenty of emails or advertisements from credit repair companies that say they can repair your credit or remove bankruptcy from your credit report. There is no instant fix for a bad credit score. Before signing a contract with the company, think about the credit offers and whether they can really help you repair your credit.
Keep a Check on Your Credit Report
By regularly checking your credit report, you can make sure that:
The details related to your bankruptcy is accurate
You report any incorrect information
Whatever you are doing to reestablish your credit score are shown on your credit report
Create a Budget
Creating a spending plan every month will help you know where your money is going and make sure you are not spending more than you earn. Make sure you only spend on necessities and not on frivolous items. If you are going to request for a loan, do not borrow more than you can repay.
Get a New Credit Card
A new and secured credit card will improve your credit score. Make sure that you get a credit card that offers more benefits at the best rates.
If you have a bad credit score due to bankruptcy and cannot get traditional bank loans, you can request for bad credit payday loans. We ensure fast loan processing and funds transfer to help you in financial emergencies.