How Do Payday Loans Work for People on Disability?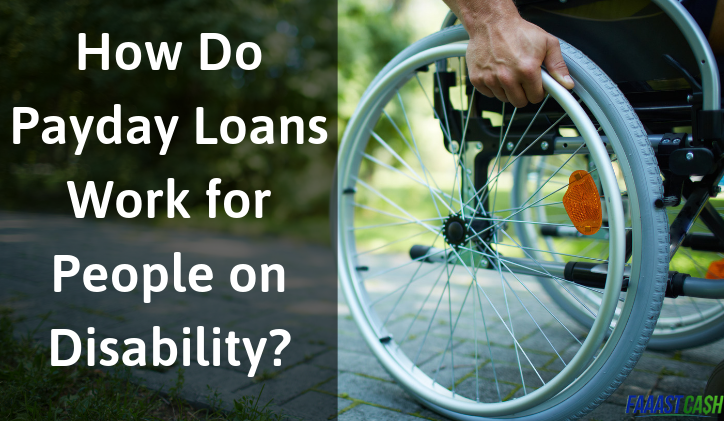 People who are on disability normally assume that they will not be eligible for payday loans. However, they can qualify for payday loans. A steady source of income is essential to qualify for online payday loans. Disability benefits are considered a steady source of income, which makes people who are receiving disability benefits qualify for an instant cash advance loan.
Important Factors to Remember When Requesting for Payday Loans on Disability
You can find many lenders who offer online payday loans to people who are on disability. However, it is important to take some time to do your research before selecting a reliable and trusted lender. Make sure to check the repayment model and the terms and conditions of the loan before signing a contract. Choose a trusted payday lender that meets your unique needs.
Also, you must remember these things when requesting for a payday loan:
When you are requesting for a payday loan online, you need to state your source of income and the amount you get in your monthly income.
You must submit a copy of your income proof letter to your lender for verifying your source of income.
Even if you qualify for a payday loan and your lender wants to offer the loan, you can still refuse to accept the loan if you have changed your decision at the last minute.
You can refuse to accept the loan if you are not comfortable with the repayment terms and fees.
Payday loans are subject to state regulations. The minimum and maximum amount you can get depend on the laws in your state. Make sure to review your state laws for payday loans.
Before accepting the loan, you must make sure that you can pay back the loan amount on time.
How Can You Get a Payday Loan on Disability Benefits?
The payday loan process is easy, secure, and straightforward. You just need to complete the online loan request form with all the required details. Once it is approved, you will receive funds into your checking account as soon as the next business day.
To qualify for a payday loan on disability benefits, you must:
Be at least 18 years of age
Have an open and active checking account
Submit the income proof letter
Are you on disability benefits and need an instant cash advance to get through a financial emergency? Get started now.