How to Overcome Your Financial Fears This Halloween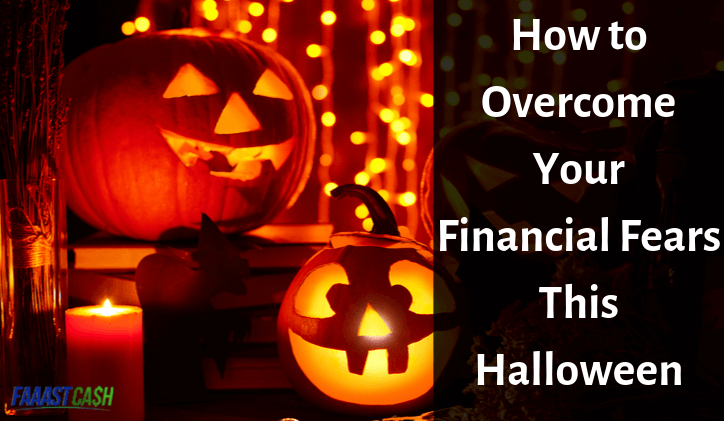 Halloween can be an expensive celebration, as you need to spend on costumes, spooky decorations, gifts, trick-or-treats, and parties. However, you don't need to be afraid of how the holiday will affect your finances. With some effective tips and tricks, you can overcome your financial fears.
Here are some common financial fears and tips to overcome them:
1. Spending More
Overspending is a major financial fear you may face during Halloween. You cannot avoid over spending on Halloween costumes, decorations, and gifts.
However, you can overcome this fear by creating a spending plan that includes your rent, loan payments, celebration expenses, and everything. With a proper budget in place, you can manage your funds more easily.
2. Medical Bills
Unexpected medical expenses may leave you in a stressful financial situation, especially if your health insurance doesn't cover your entire bill.
To overcome this fear, you can talk to your insurance representative to discuss your current situation. They will help you determine whether your existing health insurance is sufficient for your medical needs. Also, they will recommend the best plan to manage any future medical emergencies.
3. Lack of Retirement Funds
You may not have enough money for retirement or would have to work until you turn 65 years to build savings for your retirement.
You can overcome this fear by regularly saving a sum of amount for your retirement. Participate in your company's pension and retirement plans so that you can have sufficient money during your retirement.
You may fear to lose your job any time if your employer does not reassure job security. It can be difficult to manage your expenses after losing your job.
You should be prepared to overcome this fear. Make sure to have enough funds in your savings account to cover the living expenses of at least six months. These funds will help you manage your expenses until you find a new job.
5. Debts
Resolving a student loan, auto loan, and credit card purchase can be difficult. You may be afraid of defaulting on loans and getting trapped by the debt cycle. Defaulting on loans can damage your credit score.
You can overcome this fear by talking to your lender. Explain your current situation and request an extended repayment period for paying your debts.
6. Reviewing Your Bills and Bank Statements
If you're afraid of reviewing your bank statements and bills, you may be in danger of going in debt or may end up spending more than you can afford. The situation can become worse if you do not face this fear. You may get penalties and fees due to late payments.
You can overcome this by cutting down unwanted expenses and not spending more than your income. Create a budget and stick to it.
In case you need any financial help during an emergency, request for online payday loans.