Eligibility for Guaranteed Loans for Bad Credit
Eligibility for any type of loan varies depending on the applicant and the data you submit on your loan request form. Since there are no guaranteed loans for bad credit the best policy is to provide accurate data and only apply to one source, e.g. FaaastCash.com
Why you may not know but when you apply to more than one lender or referral source (like FaaastCash) you will be disqualified automatically by the second lender or any others. That's why it is best to use a referral service where your loan will be seen by over 100+ lenders from your single request. Your odds of approval are much higher. FaaastCash has an approval rate of more than 80% of its applicants.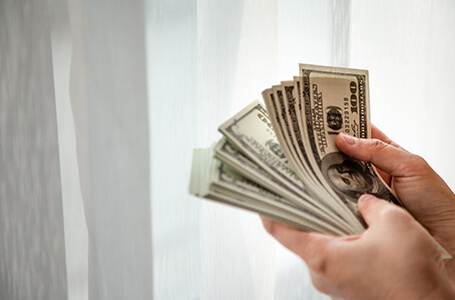 Do Guaranteed Approval Loans for Those with Bad Credit Even Exist?
No, they do not. As noted above, there are no guaranteed approval loans for bad credit or for any reason. But, having bad credit does not disqualify you from applying and getting a bad credit payday loan. Millions of people each year, who have bad credit, get approved for emergency payday loans
How to Improve Your Odds of Getting a Bad Credit Payday Loan?
First, only apply to one place. This is usually online, and you get exposure to more lenders, it is faster, and you don't have to drive around to find a storefront lender. Also, it is easy and secure. Second, do not misrepresent any of your information. Be accurate, if you lie almost every lender will find out and disqualify you for misleading them (even if they would have approved you otherwise). Third, use a referral service like FaaastCash, so your loan request is shown to over 100 lenders which increases your chances of approval.
Also, applying on weekdays is better. Some lenders have fewer people working on weekends and holidays, or they even work fewer hours. If you are in a real emergency on the weekend you can apply. If you are not approved then reapply on a weekday, you may be approved, even if rejected on the weekend as more lenders are available to see your request.