How to Get a Payday Loan in Houston without a Credit Check?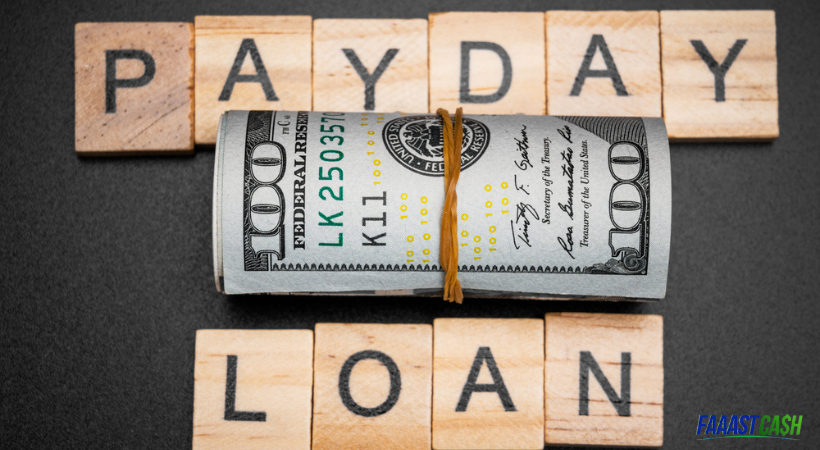 A payday loan is a short-term loan typically borrowed in small amounts to cover expenses until the borrower's next payday. These loans usually have high-interest rates and fees, making them expensive to borrow money.
People may turn to payday loans online with no hard credit checks when they face an unexpected financial emergency and need access to money. For example, if their car breaks down and they need to pay for repairs or if they have an unexpected medical bill. However, due to their high costs, payday loans may lead to a cycle of debt and financial hardship for those who cannot repay them on time.
No Hard Credit Check Payday Loan in Houston
Houston, a metropolis with over 3 million people, is not exempt from unforeseen expenses its residents may encounter, such as car repairs, medical bills, or other unexpected costs. Payday loans offer a practical solution for individuals who require immediate access to cash to cover these expenses. As a short-term loan option, payday loans can assist those who may not have enough funds in their bank account to cover emergency expenses.
Documents and Information Needed to Apply for a Payday Loan:
Government-issued identification, such as a driver's license or resident ID
Social Security number or Individual Taxpayer Identification Number (ITIN)
Proof of residence, such as a utility bill or rental agreement
Bank account information, including routing and account numbers
Contact information, such as phone number and email address
Employment information, such as employer name and contact information
Why These Documents and Information Are Required
Lenders must verify the borrower's identity, income, and loan repayment ability. The borrower's Social Security number or ITIN checks your history and prevents fraud. Proof of residence is required to confirm the borrower's address and prevent multiple loans from the same borrower. Bank account information is needed to deposit funds and collect repayments.
Tips for Making Sure You Have Everything You Need Before Applying
Review the loan request form and all the data fields to complete
Gather all the necessary documents or information before starting to complete the form
Make sure the documents and information are up-to-date and accurate. (a common cause for rejection is inaccurate information)
Keep copies of all the documents and information for your records
Ways to Apply for Payday Loans
Step-by-step instructions for applying for a payday loan:
Research online lenders and choose a reputable one
Gather the required documents and information
Complete the lender's online application form
Provide accurate and complete information, including income and expenses
Review the loan terms, including fees and interest rates
Sign the loan agreement if approved.
Receive the loan funds, usually in 1 business day.
Tips for Completing the Application Accurately and Completely
Double-check all the information before filling in the form
Be honest about your income and expenses to avoid over-borrowing
Provide accurate contact information to avoid delays in processing
Read the loan agreement carefully before signing to understand the terms and conditions
Explanation of What to Expect After Submitting an Application
The lender will review the application and verify the information provided. They may contact you for additional information or clarification. If approved, the loan agreement will be sent for you to sign. After signing, the loan funds will be deposited into your bank account. If not approved, the lender may provide the reason and suggest improvements.
Final Takeaway!
Payday loans are a short-term borrowing option that covers unforeseen expenses until the next payday. Though quick, they come with high-interest rates and fees, leading to a possible debt cycle. One must provide ID, income proof, bank details, references, and other personal information to apply. Honesty and accuracy are crucial; understanding the terms is necessary before signing. If approved, the lender verifies the application and deposits funds within one business day.
Need a Payday Loan with Bad Credit? Contact Faaastcash!
Looking for a payday loan in Houston without a hard credit check? FaaastCash can help! With our simple online application process, you can get approved for a payday loan quickly and easily, no matter what your credit score may be. Contact us and get the funds you need to cover your expenses.