Payday Loan with Social Security: How It Works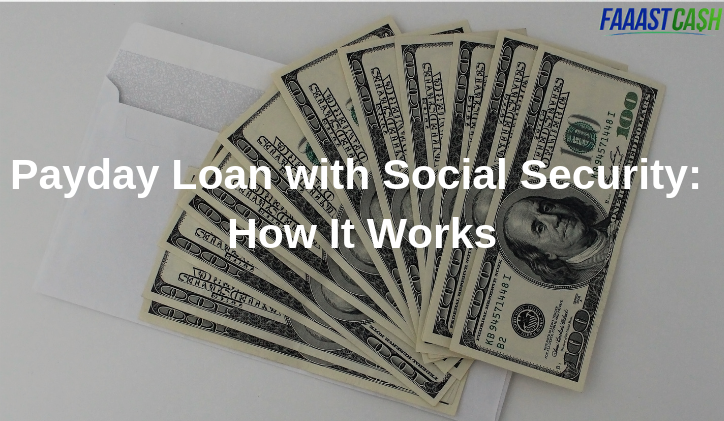 There are times when everyone may need a little financial help. Even individuals who receive Social Security benefits have access to payday loans that can help them if an emergency arises. Payday loans can be the saving grace for people who are tight on money or don't have large enough savings to cover an unexpected expense. You can apply online and receive the funds you need in less than 24 hours. Payday loans are simple and easy to get and can provide you with the financial assistance you need.
Related Readings: How Payday Loans Works
Payday Loans for Social Security Recipients
Payday loans offer short-term assistance to anyone who needs a little help making ends meet. Payday loans are able to help individuals on fixed or limited incomes when other financial institutions may not be able to. No credit scores are used to determine eligibility, so all that is needed is a verifiable source of consistent income. Because the loans can be paid off in 30 days, people who get paid once a month will qualify for this type of short-term loan.
Related Readings: Payday Loans with No Credit Check
What You Should Know About Payday Loan and Your SSI Benefits
Your SSI benefits are there for you to use to support yourself. If you need to obtain a payday loan to pay for an unexpected offense, you need to make sure you spend the entire amount. If you don't, the amount that wasn't spent will be deducted from your next Social Security check. Borrowing more than you need can work against you and eventually cost you in the long run.
Things to Consider Before Applying for a Payday Loan When on Social Security
Even though your loan options may be limited by being on Social Security, you can get a payday loan. Here are some of the factors that will affect your loan eligibility if you are on Social Security.
Age
Length of time on social security
Credit history
Additional income sources
Savings
Assets and debt levels
Marital status or dependencies
Social Security recipients can run into financial emergencies just like everyone else. Don't stress if you can't get a regular loan. A payday loan or cash advance may be just what you need to get you through a difficult time. As long as you go into the loan fully informed, you will know what to expect and won't experience any surprises.