Tips to Plan the Perfect Weekend Getaway on a Budget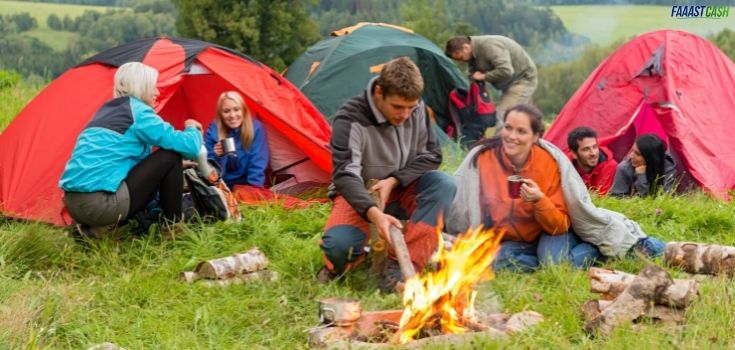 Long vacations can be a lot of fun, yet at times they might get exhausting. A weekend trip can be much more energizing and be a quick stress reliever. Moreover, they are far less expensive, do not require you to take time off from work, and can keep your energy and spirits up and positive.
Most people want a weekend getaway that is nearby, with no long drives or travel, so that they can get the most time away within the weekend. That's why most getaways are located either near where you live or at just a few hours' drive.
If you are looking for ways to enjoy the perfect weekend getaway on a budget, here are a few tips to help you get started.
Start with a getaway budget plan
If you have a budget, it is much easier to save for that quick getaway as well as determine where you are going. The average daily cost of a quick getaway is about $200-250 per person. That means that a two-day vacation could cost about $1000 for a couple and even more if you stretch it into three days.
Budget for travel
As with every trip, you need to figure out what transportation you will use. To keep your budget low, try to make these getaways by auto. Transportation is often the most expensive part of most trips, and with airfares really high right now, it is best to avoid air travel if you can. The farther you go, the more it will cost!
Budget for lodging
This will typically be the second most significant expense of your trip. If you drive to your destination, it will be #1. Check prices and locations in advance and book in advance if possible. You can also save on lodging by using Airbnb, hostels, or campgrounds instead of expensive hotels. If you travel often, consider getting a travel trailer or RV. This way, you could save more over time if you are a frequent traveler.
Budget for food
You can save a lot of money on food by packing some meals or snacks. If you get a hotel with a small kitchen, you can eat in for meals and go out for dinner only and save a ton. The less you eat out, the more you save!
Budget for entertainment
If you are active, you can choose places to go and things to see that have little or no cost except for a little gas. You don't want your weekend trip to feel like a waste of time. But don't be afraid to do the things you love to do, including visiting a specific restaurant, seeing a show, going on guided tours, or visiting specific places or sights.
A Few More Vacation Budget Tips
Share the costs
If you are going with family or friends, you can split the costs and save money doing it!
Pack light
Bring what you need but not more than you require. Most people overpack, and if you are flying, you will have to pay extra for it.
Don't spend more than you planned
Stick to your budget! If you plan to spend $150 a day for outside meals and entertainment, then stick to it. It is easy to spend more and realize you blew the budget later.
Look for all-inclusive choices
Most all-inclusive options are for longer stays but be sure to check. There are weekend packages that include lodging and meals and even some outdoor activities.
Make your vacation part of your monthly budget
Start planning well in advance, so you have the money ready for any trip you want to take. Not budgeting might cause you to end up short on cash for some other things. It may mean a lean Christmas if you overspend now. You can get a prepaid debit card in advance with your budgeted savings on it so that you do not overspend.
Are you in need of a few more dollars for your weekend getaway? If you are short on cash, you might consider a small, short-term online loan.
FaaastCash has been in business for more than a decade and provides service 24/7 and 365 days a year. When you need online loans, consider requesting one with us. With more than 100 direct lenders waiting to review your loan request, you have a great chance to be approved and get the cash you need. Credit score problems are not an issue. Contact us today to get started!