What is Loan Default and What Are its Consequences?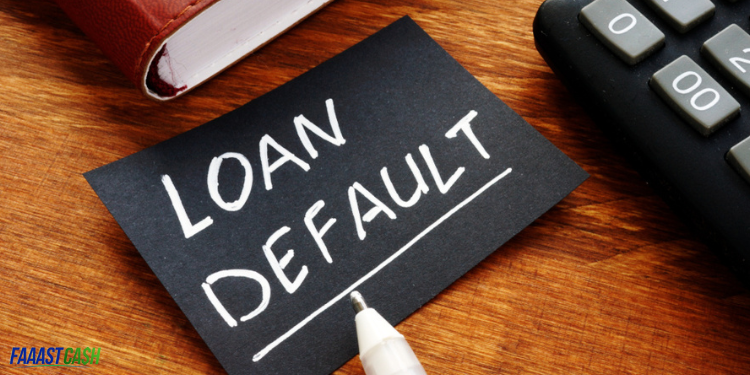 About Loan Default
Loan default means someone has failed to make a loan payment on time. Usually, a loan default is not just one failure to make an on-time payment but a series of missed or late payments. When borrowers miss enough payments, they are classified as a loan default.
One thing that can happen is that the loan default will go on your credit history. This means that when other lenders check your credit or look at your credit report, they will see the default and missed payments. This will often prevent you from getting other credit or loans.
Loan Default Consequences
Depending on the situation, if you default on a loan, it could be sent to a debt collector. The debt collection agencies will then contact you to try to collect the debt. We have all heard horror stories of harassment and threats from these agencies.
If the situation is serious enough, the collection agency can take you to civil court and try to borrower seizing assets to help pay off the debt.

It is always best to avoid defaulting on a loan. If you run into a situation where it becomes difficult to make a loan payment on time, contact your direct lender right away, explain your situation, and see what can be done. Many direct lenders will work with you to set a new payment date. You may suffer penalties or additional fees.
How to Avoid Loan Default?
You always want to avoid a loan default. Start by budgeting your monthly bills and payments carefully. Set aside money for upcoming bills, so you do not get caught in a pinch!
A great way to avoid late or missed payments is using automatic payments from your bank. They are easy to set up and always on time. You don't have to think about them! Start with a simple budget to know the funds will be there for those payments.
If you have an immediate, urgent cash shortage and have explored all other options, you may consider an online payday loan.
The process can be done anytime in minutes, and most people qualify even with credit issues. Need cash now?
FaaastCash has been connecting direct lenders and people in need for years. With over 100 direct lenders, we work hard to give you the best chance of getting your request approved for your online payday loan. Contact us to resolve your concern related to the loan.