How Can You Get a Fast Payday Loan Online?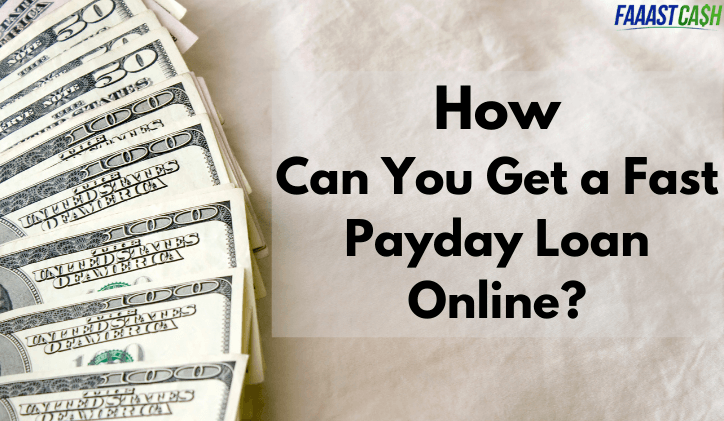 What is a payday loan?
A quick loan is a form of short-term personal credit created for speed and convenience. Quick loan products provide fast solutions for cash emergencies.
This type of unsecured finance is often suitable for those with relatively low credit scores, as the loan amounts are quite small, and the loan repayment periods are relatively short.
How do online payday loans work?
Online payday loans work when you complete a short application online, which, when approved, the applied amount is offered by a licensed lender. For your convenience, most online payday loans are completed electronically in just a few minutes.
How do payday loans work over the phone?
It is a simple process. Using your smartphone, you can access the loan request form and fill it in. As soon as the application is approved, you get connected to your lender to complete the process-no driving around looking for a store, especially when more than 100 lenders see your request.
What are the requirements for online loans?
You only need to supply some essential information. The loan request form is short and easy to complete. There are a few basic requirements that include:
Provide valid identification information
Provide your bank account number (so your cash can be deposited)
Be at least 18 years of age or older
Have an income of $1,000 a month and proof of it
Have a working email, phone number, and residence address
Your lender may require some additional information as well.
Why might you need a fast payday loan?
Fast payday loans can assist you when managing your short-term emergency cash needs. Some reasons you may need an online payday loan are:
Your car has a breakdown
You need to pay some unexpected bills
You have an urgent appliance breakdown
Unexpected medical expenses
You are late paying a utility bill
You can use your cash in any way you wish, but we recommend using it for emergency purposes only.
What should be kept in mind while getting payday loans?
Remember to check all other options you may have to get cash when you need it, including family and friends and open credit cards, bank loans, installment loans, etc. These other credit sources will cost less than a payday loan, so they should be your first option. If these are not viable options, then consider getting an online payday loan.
How much can I borrow?
If you apply for a payday loan, you can borrow anywhere from $100 to $1,000 depending on your state's laws. For larger loans, you can request an installment loan with longer payback terms and lower rates, but it also requires better credit and financial history to get these loans.
Note that many states have set a maximum payday loan amount of $500.
When should I not consider using a payday loan?
Online loans can be great for emergencies. However, there are times when an online loan may not be the best option, such as:
• Repaying other forms of credit – you will end up compounding your problems
• Paying a collection company that is demanding payment
• Entertainment of any kind
• Luxury purchases
• Vacation trips
Always try to use your loan for essential needs, so you do not add to what you owe overall. Setting a budget is the best step to getting control of your finances.
5 benefits of payday loans
Fast, short, and secure online loan request form
Super-fast loan decisions (90 seconds or less)
Next day transfer of funds
The entire process can be completed over your smartphone
Cash in hand for emergency expenses
How fast can you get a payday loan with FaaastCash?
The standard is usually one business day. However, this excludes holidays and weekends when banks are closed. There are rare exceptions if you apply very early in the day. It is possible to get cash the same day. Few lenders can process the cash quickly, but it also depends on your bank's ability to do 'fast transactions.'
We will do all we can to assist you. If you receive a loan, be sure to retain all the information provided by your lender as we have no records of any loan transactions. These records are only available from your lender.